Coinbase CLO claims company's "commitment to regulatory compliance has never wavered."
Crypto exchange Coinbase executives have taken their regulatory concerns to the public, responding to the SEC's Wells Notice and calling for clear industry regulations.
Chief Legal Officer (CLO) Paul Grewal and Chief Executive Officer (CEO) Brian Armstrong delivered their message through multiple channels, including the crypto and blockchain conference Consensus 2023, as well as a YouTube video.

Did you know?
Want to get smarter & wealthier with crypto?
Subscribe - We publish new crypto explainer videos every week!
What is AVAX? (Avalanche Network Explained With Animations)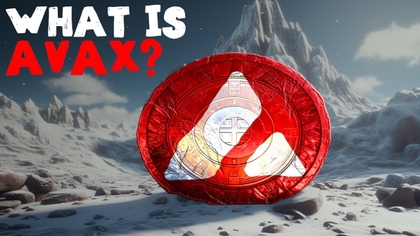 In a bid to address the SEC's potential enforcement actions, Grewal reassured viewers that "Coinbase's core commitment to regulatory compliance has never wavered."
During the video, the man directed the video message to the chair and commissioners of the SEC while simultaneously speaking to an audience in Austin at Consensus 2023.
At the Consensus 2023 conference, Coinbase CLO stated:
We are literally sitting up here on stage asking for regulation, asking for rules, asking for a framework that makes sense for our particular technology so that we can be registered.
He emphasized that Coinbase's business model hasn't changed since its Nasdaq listing approval two years ago, at which point, according to Grewal, the SEC already lacked the authority to regulate businesses like Coinbase.
The CLO attributed the SEC's new perspective to the influence of FTX, which he claims is "entirely dissimilar" to Coinbase. Grewal also reminded viewers that Coinbase already has a New York state "BitLicense," prohibiting it from listing securities.
We believe that legislation or rulemaking is needed if the SEC wants to expand its oversight over our industry.
Last summer, the SEC requested Coinbase to develop a registration proposal for crypto companies wanting to list securities. However, the discussion was halted before the SEC could respond to the suggestions and a "broad but fundamentally vague" Wells Notice was issued on March 22nd. Grewal admitted:
We still do not know exactly what it is that we do that is of concern to the SEC.
On the same day, SEC Chair Gary Gensler shared a video claiming that the problem is not regulatory clarity but non-compliance with current laws.
Coinbase CEO Armstrong reiterated their willingness to defend Coinbase in court if necessary but expressed hope for a "true dialog about a workable path forward for our industry."
Coinbase executives have publicly challenged the SEC's Wells Notice, advocating for transparent regulations that promote the growth and legitimacy of the crypto industry.
---