Voyager Digital faces harsh criticism from CFTC and FTC.
The United States Commodity Futures Trading Commission (CFTC) has publicly criticized Voyager Digital, a cryptocurrency brokerage firm, for practices that led to significant customer losses. The firm is under legal scrutiny for its alleged failures, which are said to have cost billions in client funds.
Kristin Johnson, a commissioner at the CFTC, criticized Voyager Digital on October 12th for what she termed misleading practices, "bare-bones due diligence." Johnson stressed that due to these shortcomings, Voyager "became no better than a house of cards."

Did you know?
Want to get smarter & wealthier with crypto?
Subscribe - We publish new crypto explainer videos every week!
What is a Crypto Bridge? (Explained with Animations)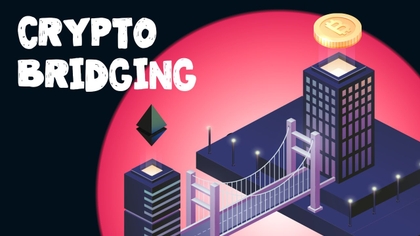 Johnson was especially concerned about Voyager's lack of oversight linked to its investment firms.
It is astounding that Voyager failed to exert pressure on the firms where it invested its customers' assets.
Johnson accused the company of avoiding standard custodian expectations and putting customer funds at risk without adequate protection measures.
Adding another layer to the regulatory landscape, another CFTC Commissioner, Caroline Pham, issued a separate statement. While she concurred with the necessity of regulatory action against crypto firms misusing customer funds, she raised concerns about potential overreach by the CFTC in its interpretation of what defines a commodity pool operator.
Pham, who had earlier advocated for a cryptocurrency regulatory pilot program, cautioned:
Such an interpretation is an overreach beyond our statutory authority and would disrupt well-established legal and regulatory frameworks for lending to institutions and consumer finance.
CFTC Commissioner's comments came after both the CFTC and the Federal Trade Commission (FTC) initiated legal actions against the brokerage firm and its former CEO, Stephen Ehrlich, on the same day.
The lawsuit filed by the CFTC accuses Voyager and Ehrlich of fraud and "registration failures" concerning their unregistered commodity pool.
The FTC, for its part, reached a provisional settlement with Voyager. The settlement restricts the firm from providing services or products that facilitate the deposit, exchange, investment, or withdrawal of assets.
On the financial side, Voyager and its affiliates have agreed to a staggering judgment of $1.65 billion to be used for customer reimbursements in ongoing bankruptcy proceedings. It is worth noting that the firm filed for Chapter 11 bankruptcy in July 2022.
The criticisms and legal actions against Voyager Digital signal increasing regulatory scrutiny in cryptocurrency. With billions in customer funds lost and pending hefty legal judgments, the Voyager case is a cautionary tale for investors and other crypto entities.
---