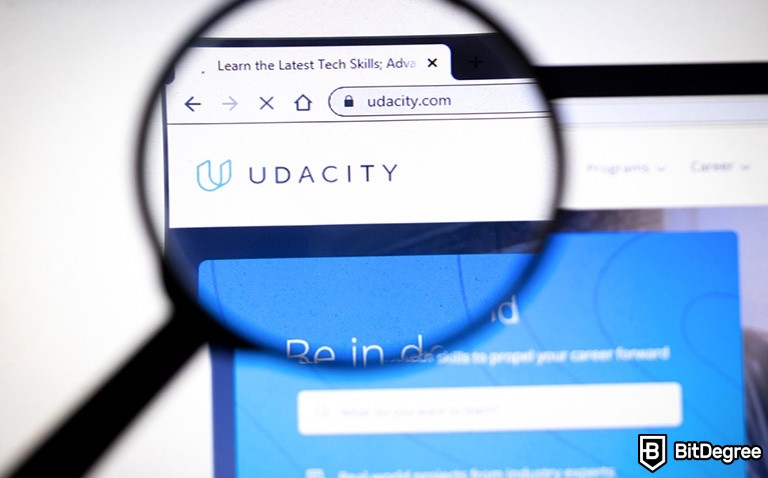 Online learning has been becoming a more and more popular alternative to conventional learning. One of the choices people make is opting for Udacity free courses.
It is worth mentioning that certificates from major online learning platforms are valued almost as much as university degrees, and your courses choice pool in online learning platforms is as broad if not broader than most of the universities'.
Due to all the factors more and more people choose to take online courses instead of attending universities or taking real-life courses. I believe they're doing the right thing as the future for online courses looks bright.
With all this recognition there are more and more learning platforms appearing. However to choose the right one you have to do some research. To help you learn, I'll talk about Udacity here. More specifically, Udacity free courses and the comparison with the paid ones.
So, keep reading to learn all about it!
Best Udacity Free Courses
Now, let's see what the best free Udacity courses are. Even though I don't really advise you to choose free Udacity courses (more on that below), I understand why sometimes you're keen on choosing them.
Latest Udacity Coupon Found:
SAVE 75%
Udacity Black Friday Offer
The best time to save on Udacity courses is now - follow this coupon to access 75% Udacity Black Friday discount on all courses & enjoy top-quality learning for less!
Expiration date : 05/02/2023
3,176 People Used
Only 97 Left
Some of the reasons may include that you're currently unemployed, looking for a course to gain knowledge and skills for the desired job, and trying to not spend too much of your savings on a course.
Or maybe you haven't taken an online course and you're not sure if it works for you or you simply can't tolerate them. Some people don't really do well in online learning, as they can't concentrate on their screens for hours or simply need to be able to talk to their professor in real life.
Also, there's a possibility that you don't yet want to commit to a course by spending money on it. If you spend money on a course you'd definitely want to complete it, so what a waste would it be if you realized that the course just wasn't for you.
All these and more reasons occur, so you might be looking for Udacity free courses. That's what I'm here for. Below you will find all the best free Udacity courses.
Platform: Udacity
Duration: Less than one week
Price: Free
Certificate: No
Level: Beginner
Where to apply? Here
In this course, you will learn to apply useful frameworks to solve business problems, determine which analytical method to apply given the nature of the problem and available data, and learn to use linear regression to generate business insights. All these skills are beneficial to those who have an interest in business.
This course is a part of the Business Analyst nanodegree. Therefore, you can't really expect to see the introduction to programming if you'd like to become a coder or web developer. This information might come in handy sometime in your career but you definitely shouldn't start with this.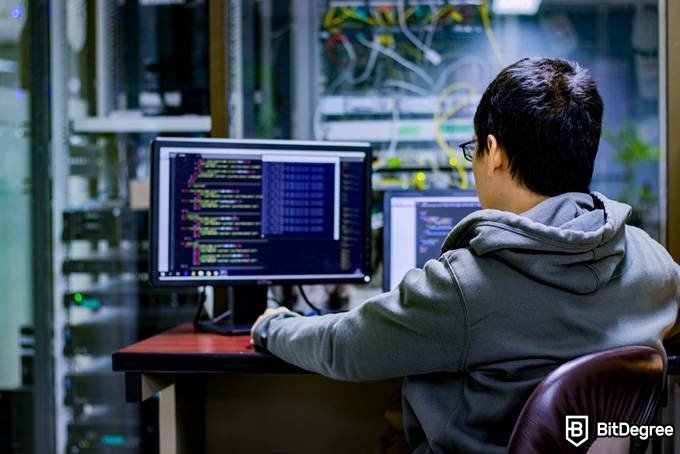 However, if you'd like to learn to analyze your business better, this course is for you. With minimal programming knowledge you'll be able to get insights that would be way harder to obtain any other way.
This is a beginner course, so you don't really need any prior knowledge, you can just go straight to learning.
Although, it is worth mentioning that the course only takes two weeks which definitely can't be considered a long time for a course. There's only so much you can learn in two weeks so it definitely won't guarantee being professional in the field.
Unlike paid courses, free courses don't last for months and don't really make you out to be an expert (or at least at intermediate level) in the field. That's why it's often worth investing in a paid course to actually get access to enough materials to cover the topic well.
This course will teach you the fundamentals of responsive web design with Google's Pete LePage. The course is made by Google and who is better at teaching how to use their own technology than the masters themselves. That might be the most attractive factor of this course.
The course focuses on making sure that your website is responsive on all devices. You must've experienced the feeling of visiting a website on your phone only to find out that it clearly isn't made to be functional on the phone, nor does it look aesthetically pleasing.
That's what you can avoid by taking this course. After finishing it, you'll definitely know what to do and what to avoid in order to make sure that the website you created is highly-functional.
Keep in mind, that this course is an intermediate course, therefore it might be expected that you already have some prior knowledge of programming. Also, as it is a free course, it only lasts for approximately two weeks.
While I'm not a programming wiz myself, I know a thing or two about it and especially, how long it takes to learn programming or web development. It definitely isn't two weeks. So, this course might be worth your while if you're only looking for a quick refresher on web development, but it won't teach you what you need in two weeks.
If you're looking to learn web development from scratch, I'd recommend visiting Udacity and checking out their HTML, CSS, and Javascript courses, the three main programming languages for front-end web development.
This course is mostly focused on HTTP/1, HTTP/2, and internet security. Internet security is a skill everyone should have but it's often overlooked by people who are aiming to learn some more "productive" skills.
I believe that this course deserves all the attention you can give it. Not only does it teach you about security, but by taking this course you'll also gain knowledge about links and how they work in general.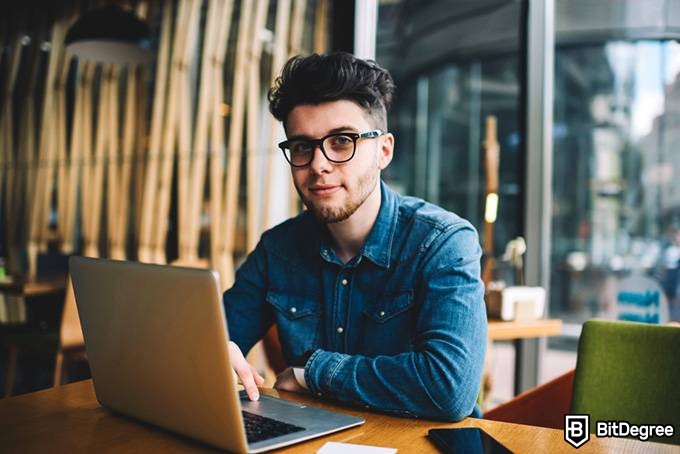 However, it's worth mentioning that this course is rather specific and it's not your usual introductory course. It is aimed at advanced learners who already know a thing or two about programming and websites.
Also, what I noticed and liked about this course is that it takes around 5 weeks to complete. For being one of the free Udacity courses this is quite a lot, as most courses tend to be a lot shorter. So, you might actually get something out of it.
In this course, you'll learn how to build single-page applications in all kinds of different front-end frameworks. Front-end web development is a very in-demand job now, therefore it is a great time to take a course on it.
While programming is not the easiest subject to learn, it is still definitely worth it. A front-end developer can earn way more than a medium wage and can gain all kinds of perks like working from home, freelancing, choosing projects that actually interest them, etc.
However, to attain that you will need to spend countless hours learning your craft. That's when courses like this come in handy. Although, don't forget that this course is aimed at advanced learners, so, if you don't really see the difference between HTML and CSS, you'd better choose a different course.
Check out all the courses available at Udacity and choose some beginner-level ones. A good idea would be aiming for Introduction to Programming Nanodegree which this course is a part of.
Coming back to the course, it's worth mentioning that it takes around 8 weeks to complete which is impressive for a free course as most of them last for a week or two, as providers tend to monetize the courses in which they out as much material as they did in this one. So, it's definitely a good catch.
The course will teach you data manipulation, data analysis, data communication, and working with Big Data. This course is a part of the Data Analyst nanodegree. This one of the Udacity free courses prides itself on being a really broad course, covering most of the topics instead of focusing on one and going in-depth.
This might be beneficial if you're looking for more general learning about the sphere instead of delving into the intricacies of a particular topic which you can always do when the need arises. Overall, this course provides most of the information needed to successfully understand how to manage and manipulate data.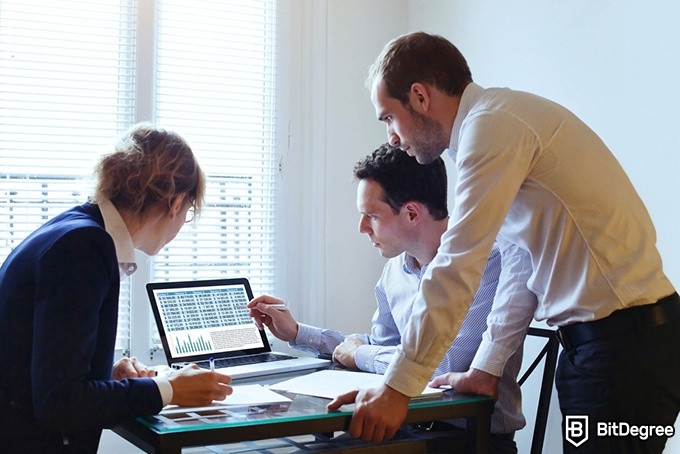 The course is aimed at intermediate learners and takes approximately 2 months being on the longer side of the free courses. You can learn quite a lot in two months, so if managing data is something you've been wanting to learn more about, don't hesitate to sign up for this course!
Why is it Better to Get a Paid Course?
Now, I know that you've come here to find the free courses on Udacity but there are many reasons why you should actually consider paying for a course instead of choosing Udacity free courses. You should know that even the best free Udacity courses don't compare to the paid ones.
Paid ones come with a lot more important features that Udacity free courses simply don't provide. Trust me, you'd learn the topic way better with those included. So let's see what they are and let's cover the main points, why you should choose paid courses instead of Udacity free courses.
Broader Choice Pool
The first thing we should talk about when it comes to why you shouldn't pick Udacity free courses and opt for the paid ones instead is that you will have way more choices. Udacity free courses are very limited. You usually have no more than 200 options.
If what you'd like to learn is a more niche topic, you might not be able to find it among the free courses. That's when the paid options come in handy. There are numerous paid Udacity course options with more and more appearing every day.
Even if you find a topic you like in free courses, you might find out that in a paid course they might present the information in a different light and talk about subtopics which you might like more.
More Information Covered
Another reason why Udacity free courses don't compare to the paid ones is that free courses on Udacity aren't as long as paid ones are. That means that you get way less information presented in a course.
Those who are looking for a course are usually looking for a bit more than a quick explanation of a subject, as if it was that way, a simple Google search would do. After taking a course people usually expect to understand a lot in the field, which is harder to achieve with a course that lasts for 2 weeks.
Therefore, investing in a paid course is way more beneficial than getting one of the Udacity free courses as you will actually have an ability to dive deep into the topic.

Pros
Simplistic design (no unnecessary information)
High-quality courses (even the free ones)
Variety of features
Main Features
Nanodegree programs
Suitable for enterprises
Paid certificates of completion

Pros
Huge variety of courses
Easy to navigate
No technical issues
Main Features
Huge variety of courses
30-day refund policy
Free certificates of completion

Pros
Easy to use with a learn-by-doing approach
Offers quality content
Gamified in-browser coding experience
Main Features
Free certificates of completion
Focused on data science skills
Flexible learning timetable
More Projects
Another feature that paid courses offer is that you get way more practice tasks. Practicing is extremely important for understanding the topic. Some topics require more practice, while others can be learned more theoretically, however, practicing will definitely help you remember what you learned better.
These three are the main points that I found the most important when it comes to comparing Udacity free courses and their paid ones. There are other extra benefits to taking paid Udacity courses.
Conclusions
Udacity's courses are mostly paid however, they offer some courses for free. So, it's no wonder why people are searching for the best Udacity free courses.
While paid courses are considered to be better there are quite a few courses that could be considered some of the best ones such as Introduction to Programming, Responsive Web Design Fundamentals, Client-Server Communication, Front-End Frameworks, and Intro to Data Science.
Even though you may learn something by taking these courses, I'd definitely advise you to purchase Udacity paid courses. They offer benefits such as a broader choice pool, more information covered, and more practice tasks. All these are very important when learning something new.
So, now that you know all about Udacity free courses, as well as why the paid ones are recommended, I'd suggest you head to Udacity and start learning!
Leave your honest feedback
Leave your genuine opinion & help thousands of people to choose the best online learning platform. All feedback, either positive or negative, are accepted as long as they're honest. We do not publish biased feedback or spam. So if you want to share your experience, opinion or give advice - the scene is yours!