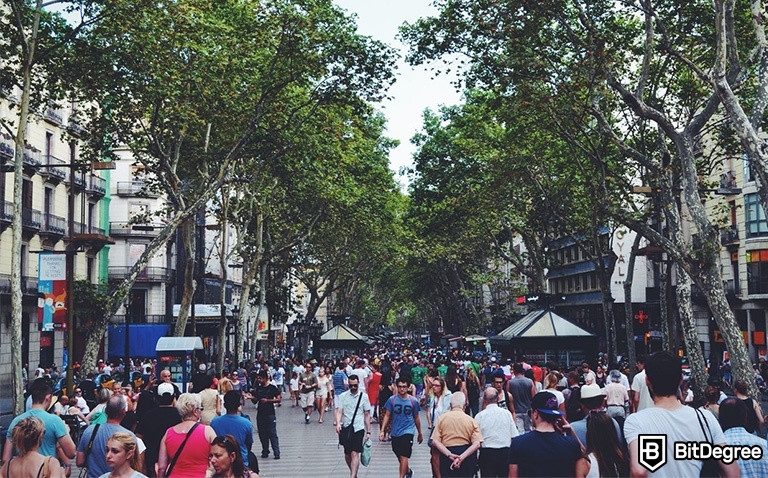 For the last year and a half, public health has been one of the main focuses of our lives. We now understand better how important it actually is. And with an online public health degree, you can actually contribute your skills to the good of the whole society.
There are plenty online learning platforms available that offer public health certificate programs. I went through them and hand-picked the best public health online courses that you can take immediately.
Public health covers a broad range of topics, therefore there is also a significant number of very different courses available. I'm sure after reading this article, you'll be able to choose whichever public health online classes suit your plans the best.
What Even Is Public Health?
First and foremost, we should discuss what is public health. You probably have heard the term, but no one would blame you for not precisely knowing what it is. By definition, public health is "the art and science dealing with the protection and improvement of community health".
Latest DataCamp Coupon Found:
CLAIM 50% OFF
DataCamp Cyber Monday Deal
DataCamp Cyber Monday special is here! Enjoy a massive 50% off on DataCamp plans. Subscribe now and redefine your data and Al skill set for the better!
Expiration date : 07/12/2023
5,324 People Used
Only 36 Left
It involves organized community effort, preventive medicine, and sanitary and social sciences. In other words, public health is the joint effort to improve the quality of life and increase the length of life for communities and society as a whole.
What matters is not just getting healthy after a massive sickness, but also preventing such spread of disease from happening in the first place. It's about making sure you have suitable conditions for the population to be healthy without needing treatment.
Public health can manifest in various ways. The more obvious examples are measures like vaccines, restrictions and regulations during a pandemic, etc.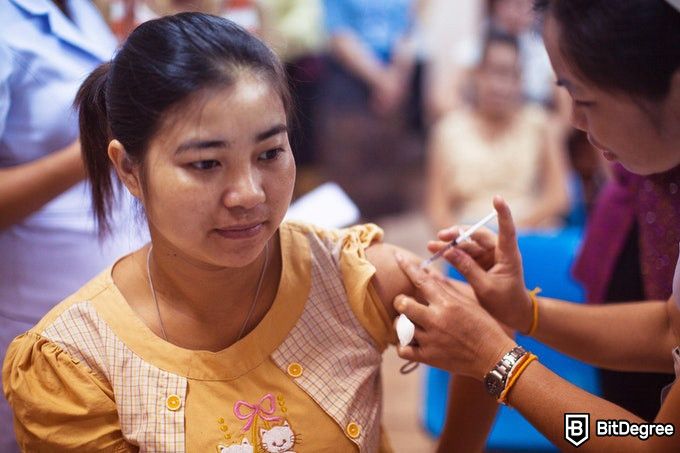 Something you may not have thought of as public health are cases like educating teenagers in schools about the potential damage of alcohol, tobacco, or drug substances. It's setting safety standards in the workplace or establishing healthy nutrition recommendations for school meals.
As you can see, public health can be everywhere around us, even more than you or I could realize.
Public Health in the Professional World
So, now you have a slightly better understanding of what public health is. Great! But what's next? You want to know what you can do with your online public health degree, once you complete the relevant public health online courses.
The medical field does differ from public health as such, but there is some overlap too. A lot of more direct medical professions are related to public health as well. In most cases, however, for such positions you would need a relevant medical degree, rather than just a public health one.
The first profession that comes to my mind, when talking about public health, is epidemiologist. As stated in the name, these specialists mainly work with epidemics and other contagious diseases. They also conduct a lot of research, analyze data, and communicate with officials in order to implement better public health policies.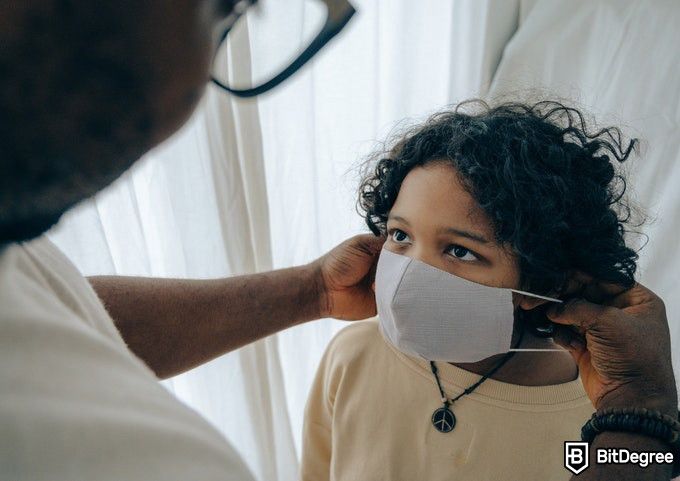 Another profession where you would put effort into preventing harm to people is health and safety engineer.
These engineers use their knowledge to identify and evaluate potential risks and hazards in places like an office, a laboratory, a construction site, or an industrial plant. The majority of health and safety engineers are employed either by manufacturers, or by local and state governments.
Public health attorneys also work with local and state governments. They do so in order to establish or improve policies and regulations regarding public health standards.
In case companies violate public health standards, public health attorneys can also function as representatives for the victims. Of course, for this specialized profession, an online public health degree would not be enough - you would need to hold a degree in law as well.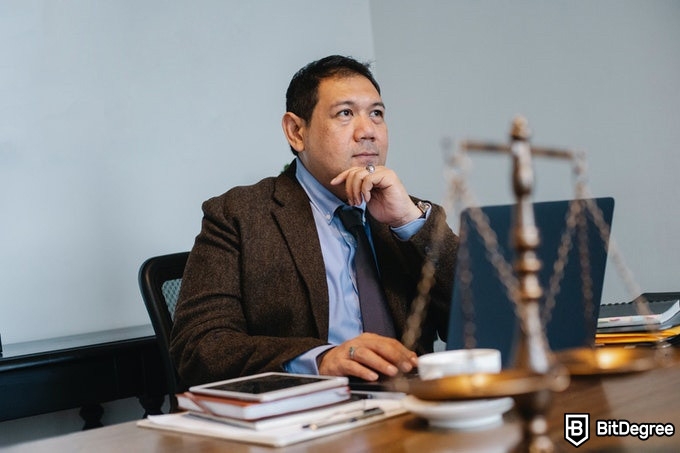 To think on a bigger scale, another great option for a public health specialist would be the environmental sector. Environmental scientists try to protect both the environment and human health, by using their knowledge in natural sciences.
Usually, such specialists collect data, and provide advice to government or industry officials to improve policies and reduce waste. They can sometimes work in a field, helping to clean polluted areas.
Some of these positions do require an equivalent of a masters' degree in a relevant field. However, public health online classes are still a great way to start your educational journey towards such position. In addition, both edX and Coursera platforms offer programs for a master's degree.

Platform: Udemy
Duration: 34min
Price: €19.99 (now only €12.99)
Certificate: YES
Level: Beginner
Discount: Available
Apply HERE
This course is a great place to start your journey to achieving your online public health degree. It will explore the definition and understanding of what is public health. It also will teach you about determining factors of health, and their relation to disease prevention and health promotion.
Course instructor Dee Brown holds a Master's degree in Public Health, specializing in Community Health Education. She has been involved with various outreach projects, and is a member of the American Public Health Association.
The class has 13 lectures and in total lasts for about half an hour. A great, short introductory path before more serious public health online courses.
The specific lectures will start you off with some history and achievements of modern public health. Following that, you will learn about the main functions of public health and its differences from your usual concept of medicine.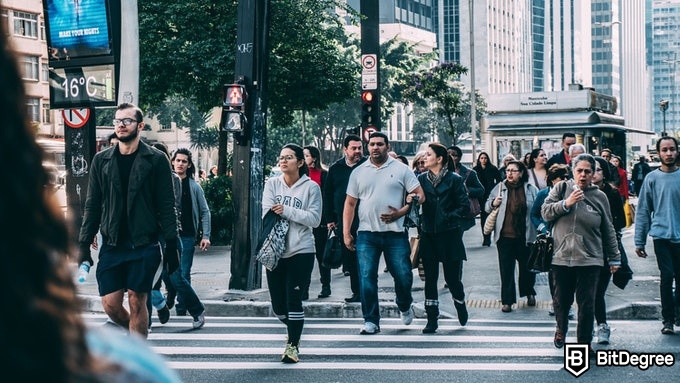 It also covers some future related aspects, such as careers in public health or the trends and tendencies in the sector. The lectures are accompanied by reviews and quizzes to make sure you have absorbed the relevant material.
The class has an average rating of 4.7 out of 5. 85% of the ratings were either 4 or 5 stars. Some students wanted a bit more content, but most of the reviews still point out it was effective and informative.
"This course is amazing for a beginner like me, willing to pursue career in public health. Indeed, the efforts of depicting the important and key points are appreciated. Although, this course is quite short, it is very much effective and efficient." - Dipal D. Patelia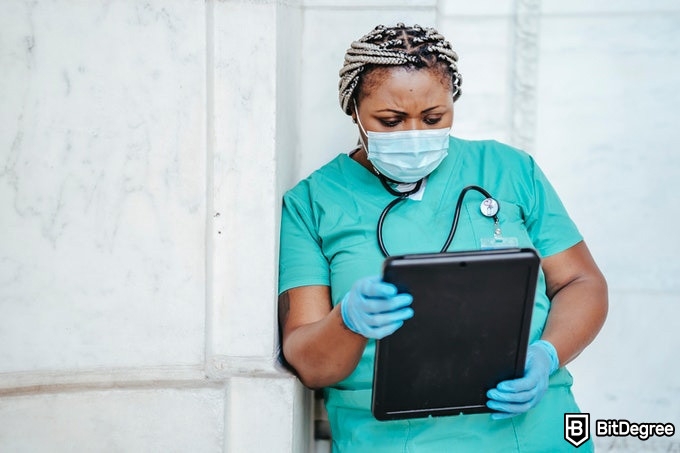 The course is priced at €19.99, which is on the low end of Udemy courses. If you have similar concerns to those reviewers, who thought more content was needed, have in mind that Udemy has a 30-day money-back guarantee. So no reason to ponder about it too much, you can just go ahead and enroll instead.
After completing this course, you will know:
The definition and history of public health
The core functions and essentials of public health services
Determinants of public health and what are the future prospects
Start the course NOW.

Platform: edX
Duration: 32-39 hours
Price: $556 (now only $500.40)
Certificate: YES
Level: Introductory
Discount: Available
Apply HERE
We all are probably tired of hearing about COVID at this point. At the same time, I think this long-term relevant issue has proven to a lot of us how crucial it is to understand epidemics. And how important it is to have such knowledge at the ready before an actual pandemic even happens, instead of scrambling while it's in full flight.
This program looks into the fundamental scientific principles behind epidemics and pandemics of the 21st century. It analyzes the spread of infectious diseases and discusses public health actions in order to prevent and control such epidemics or pandemics.
On top of lectures from experienced scientists from The University of Hong Kong (HKU), the program includes some panel discussions about certain outbreaks in recent history.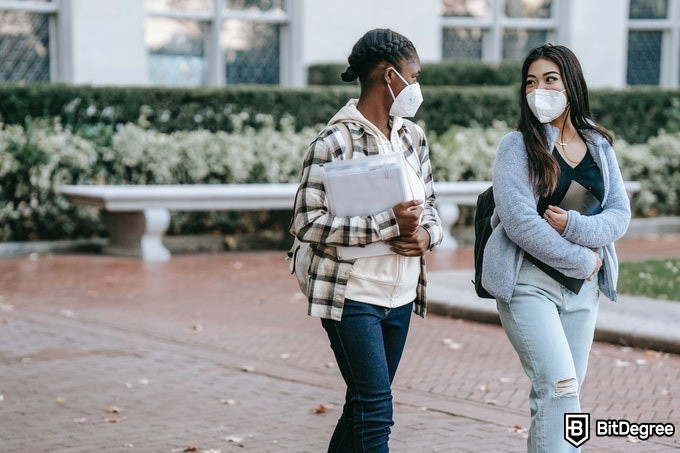 This program has 11 instructors in total - probably the most I have seen in public health online classes, or in online courses overall. 9 of those instructors are from HKU, the others representing Harvard University and London School of Hygiene & Tropical Medicine.
The leading instructor for this program is HKU's Gabriel M. Leung. In addition to being the dean of the Li Ka Shing Faculty of Medicine in HKU, he has served as Hong Kong's Under Secretary for Food and Health.
Gabriel also regularly consults various global entities, such as World Health Organization, World Bank, or the Chinese Center for Disease Control and Prevention.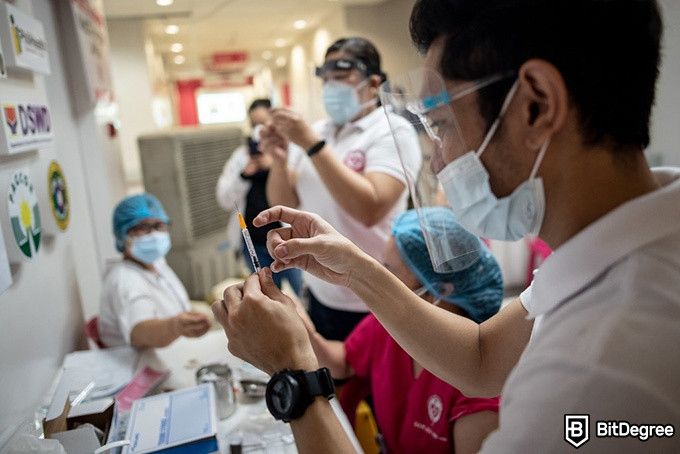 This being one of the public health certificate programs, it actually consists of 4 courses. The courses — Epidemics I through IV — each take either 3 or 5 weeks to complete.
The program is calculated as if spending 2-3 hours per week, but you can set your own pace for studying as you see fit or convenient. Such calculations mean that in total you would spend about 30 to 40 hours on this program.
You can take individual courses, rather than the whole program as well. The program as a whole offers a professional certificate. Individual courses do entail their own course certificates. And if you complete all 4 individual courses, you would still be entitled to the full professional certificate as if completing the full program.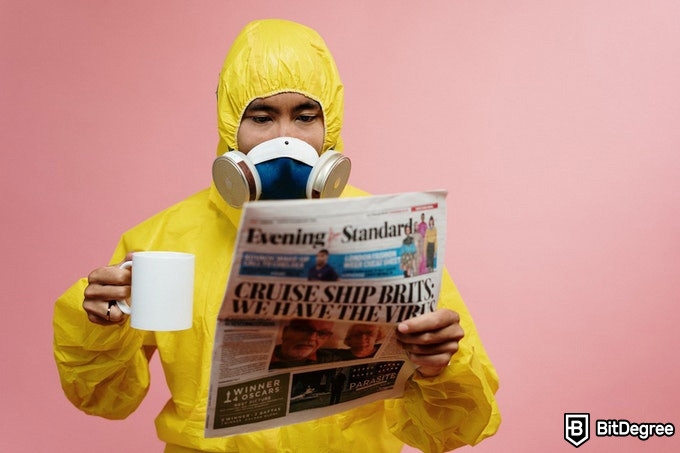 The first course reviews the history of epidemics and factors, leading to an epidemic outbreak. Specifically, the course looks into Ebola and Zika virus outbreaks, and discusses the discovery of microbes during viruses or epidemics.
The second course covers the spread of infectious diseases, with an in-depth review of the epidemiological triangle. The course is finished with the modeling of infectious diseases.
The third course is essentially about disease control. It provides several evaluations of control measures, and explores both vaccines and non-pharmaceutical interventions. This course also includes 2 panel discussions: one on WHO's actions regarding Ebola, and another one on anti-vaccination.
The fourth and final course of this program is about communicating the disease risk, as well as perceptions of risk and the public not following the advice of health professionals.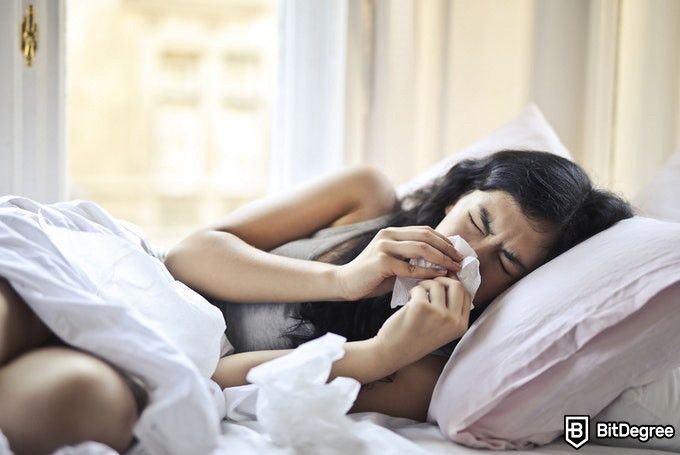 The price of this program is $556 (discounted to $500.40 at the moment). If you decide to take individual courses, it will cost you $139 for each. Therefore, making use of the discount for the full program is absolutely a nice catch.
After finishing this program, you'll have extensive insight into:
History of epidemics and pandemics
Models and spreading methods of infectious diseases
Risk communication
Start the program NOW.

The very name of this course simply screams that this is one of the public health certificate programs you're looking for. Also, most recently this course was updated on October 2023. Therefore, you can be sure the information is relevant and up to date.
The course is meant for both sides of the health system. Its material would be beneficial to you, whether you're a doctor, a researcher, or a patient. No prior knowledge of public health or the health sector is required.
The course instructor Dr. N. Kumar is a clinician, a researcher, and a teacher. He has over 65 publications and over 500 citations in various medical journals. He specializes in cardiology and has trained in various hospitals within the US and Europe.
The course consists of in total 16 lectures and the material spans about 6 hours. This online public health degree course has 3 main sections.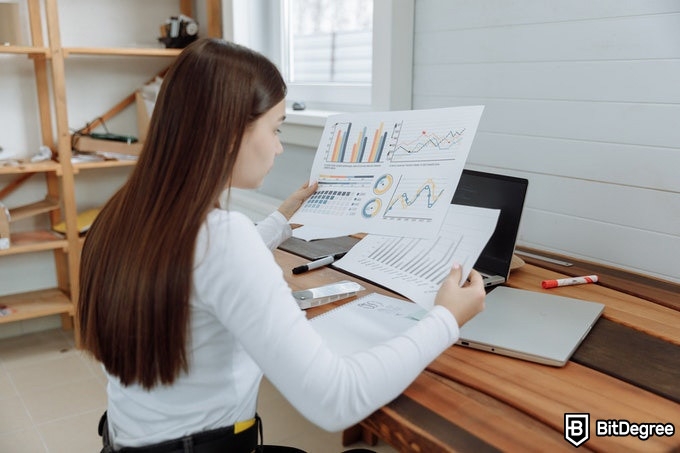 The first section covers several controversial topics, such as sugar tax, homeopathy, pacemaker issues, and arrhythmia. The other sections examine important topics of public health — healthy nutrition, diabetes, first aid, or medical education - and some academic aspects of public health.
The latter gives instructions on how to write an academic paper, and evaluation of such academic papers. A significantly different topic, also covered in this section, is management of critical care in COVID-19 patients.
This course has an average rating of 4.5/5. There are some concerned comments that there can be slightly too much focus on the instructor's cardiology background. However, the majority of the reviews compliment the course for being informative and easy to understand.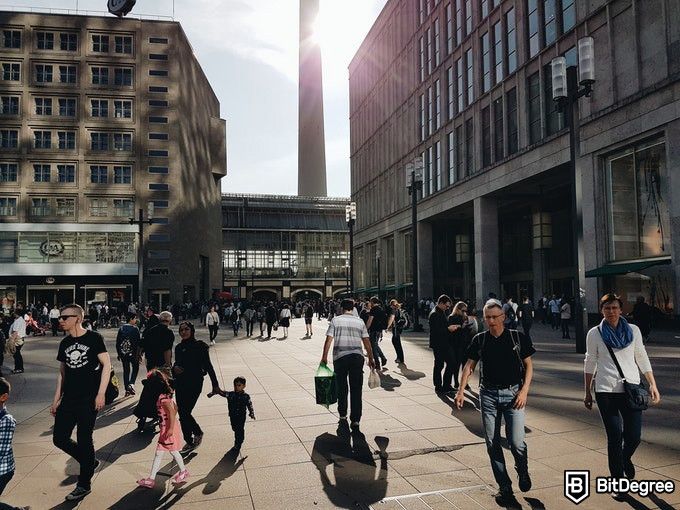 "Taking this course has given me the deeper insight into conducting research responsibly. Now I am grounded with the basic fundamentals of a good academic research work." - Dr Komba Songu-M'Briwa
The course currently is at €89.99, which is a very standard price for a Udemy course of such length.
During this course, you learn about:
Writing a systemic review or an academic paper
First aid and resuscitation
Medical education
Start the course NOW.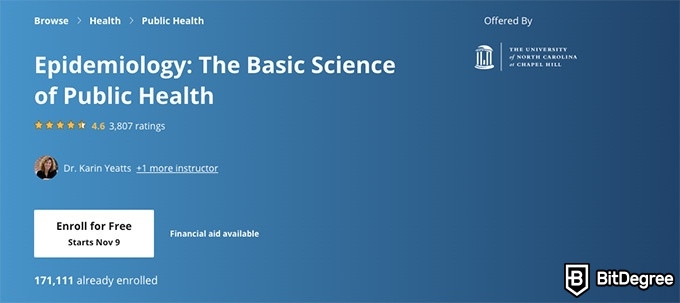 One of the key aspects of public health is epidemiology. It is the "science that deals with the incidence, distribution, and control of disease in a population".
Using theory from this online public health degree class, you will better understand the importance and impact of public health programs and policies. This class focuses on looking at cardiovascular and infectious diseases from an epidemiology angle.
The course starts with introducing what is epidemiology and its history. In weeks 2 and 3, you will learn about disease frequency and types of study designs. This is followed by measures of association, confidence intervals, and the concept of causality.
This class is taught by two Clinical Associate Professors from The University of North Carolina at Chapel Hill. Dr. Karin Yeatts is an environmental epidemiologist. She focuses her research on air pollution and asthma.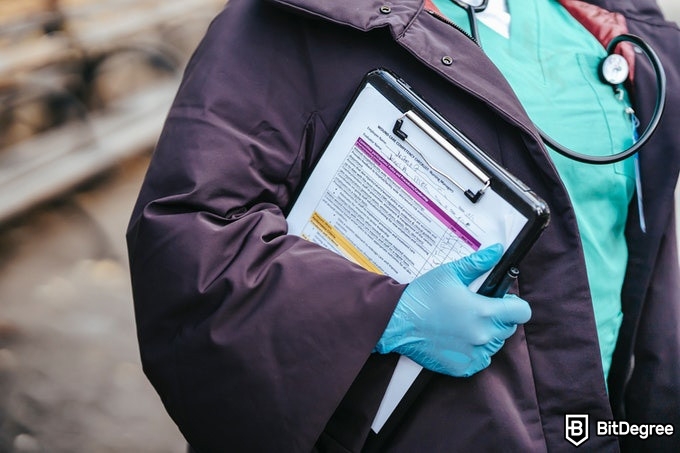 Dr. Lorraine Alexander has 14 years of online education experience. She has even developed some public health online courses for public health professionals.
In total, this learning program will take you 6 calendar weeks, with only 1-2 hours of your time per week. Course material is mostly videos, but almost every topic will have some reading materials and a quiz as well.
The class has about 3,800 ratings, with an average score of 4.6/5. The reviews included some concerns that answers to quiz questions were not always covered in the material. However, the majority of the feedback was that the course was very useful and informative.
"​​This was a really informative course. Very in depth, but worth all the hard work. The presentations were very clear and the notes were provided along with visuals. I would highly recommend. Already looking for my next subject" - Elaine H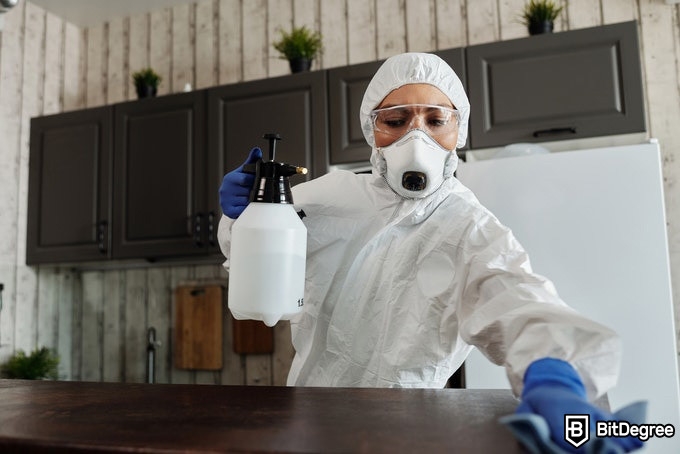 For single learning programs, Coursera prices start at a mere $49 per month. If you want the Coursera Plus Monthly subscription instead, you can get it at just a slightly higher rate - starting at $59 per month.
This purchase method would grant you access to numerous other courses on the platform too. It would also allow a 7-day free trial to test the waters out.
After completing this course, you will be able to:
Better understand various study designs and methodology
Apply various study design
Understand the relationship of causality
Start the course NOW.

Platform: edX
Duration: 21-35 hours
Price: $149 (free audit available)
Certificate: YES
Level: Introductory
Discount: Available
Apply HERE
The climate of our world is undeniably changing[1]. With so many sources - both credible and not so much - it's normal to feel lost or at least confused regarding how it affects our health and what to do about it.
This course comes to your rescue! In this online public health degree course, you will learn various aspects of how climate change influences our health. Starting from the impact on nutrition and infectious diseases, finishing with strategies to relieve this impact.
The course is taught by two experts from Harvard University. Aaron Bernstein is an interim director of the Center for Climate, Health, and the Global Environment. Ashish Jha is the director of the Harvard Global Health Institute.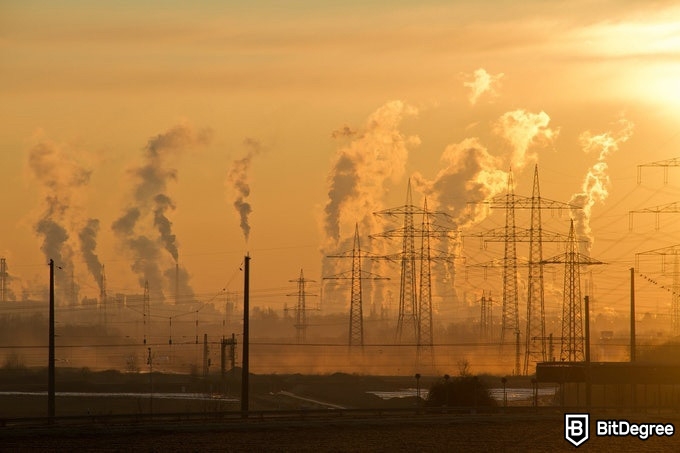 The course is estimated to take you 7 weeks, with 3-5 hours devoted to it per week. Every corresponds to a different syllabus topic. The first two weeks are about introducing climate change overall and how it affects heat-related illnesses.
The following three weeks cover the impact on water-borne diseases, the effect on crops, and how would human migration look like. The latter would especially focus on island residents, because they would be affected the most by the rising sea levels.
The final two weeks focus on research methods for understanding the climate change impact on health, and what actions to take as a response to climate change.
There are no individual reviews available, but the course has almost 140 thousand students enrolled in it. That sounds like a great crowd for you to join!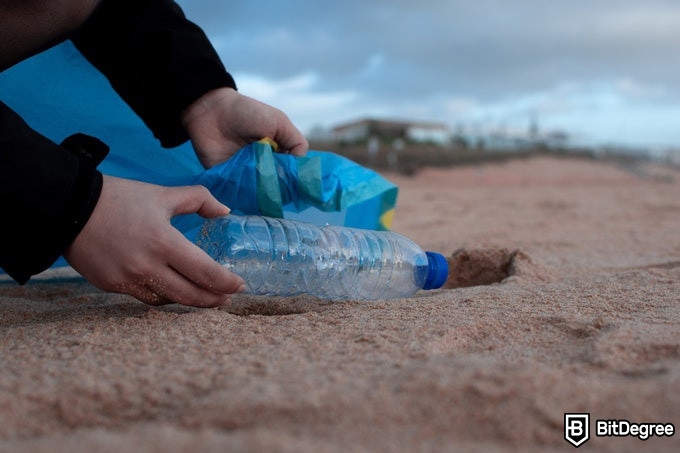 The verified track costs $149. This provides a certificate upon completion of the course, as well as makes the course materials available indefinitely after you complete it.
A free audit track option is available as well, but this option would not entail access to any graded assignments, nor the certificate. This means that you would have gained the knowledge, but you wouldn't actually have the online public health degree you seek.
By the end of this course, you will have learned about:
Climate change's impact on nutrition and infectious diseases
What would happen with human migration due to climate change
Research methods and actions to take
Start the course NOW.

The WHO defines mental health as "state of well-being in which an individual realizes his or her own abilities, can cope with the normal stresses of life, can work productively and is able to make a contribution to his or her community".
Mental health has definitely been more on the forefront during these last several years and it has been more recognized as an important factor for our physical health[2].
Usually, a mental health ambassador is someone who advocates for the importance of mental health. They share their own experience or function as public speakers, informing others about the importance of mental health and related issues.
This course will provide an online public health degree in mental health, without requiring prior knowledge of mental health or similar aspects. An interest in mental health and in helping others will be enough to start.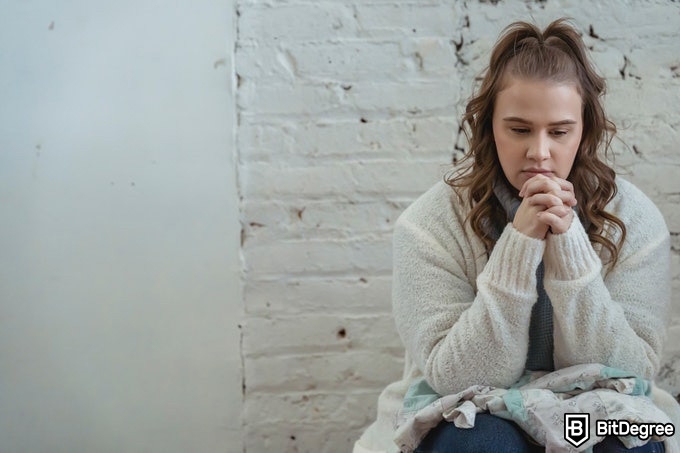 At first, during this course you will learn about different mental health conditions and the Real Support Framework (REAL-SF) to provide support for those with mental health issues or conditions. The REAL-SF stands for:
Recognize
Engage
Assist
Listen
Signpost
Follow up
This online class also includes several case studies, to help you have a grasp on real-world situations.
The course is divided into 37 lectures and in total lasts for just a bit over 2 hours. The main sections of the course material cover the REAL-SF framework, various mental health conditions, it reviews the case studies, and explains how to promote mental health.
This online public health degree course is taught by a psychologist and a software consultant Chris Worfolk. He has over 40 courses in total on Udemy, in both IT and Psychology sections. He is also the founder of Anxiety Leeds - a mental health charity.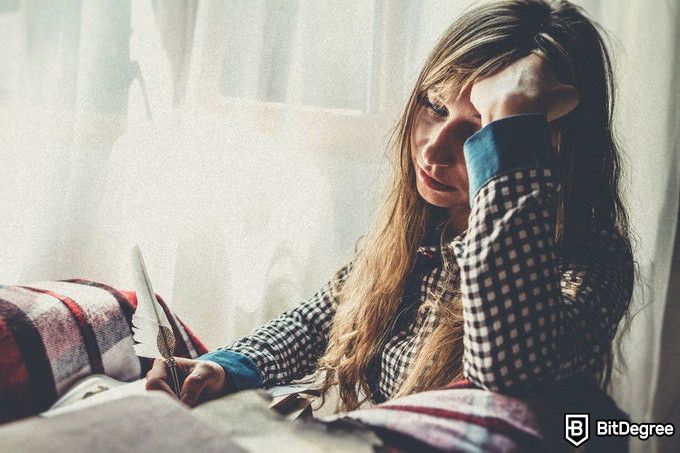 The course has an average rating of 4.5/5, with 88% of the reviews being 4 or 5 stars. Most comments appreciate the usefulness and practicality of the material. The students also saw the sincerity of the lecturer and said he was engaging.
"​​Incredible, insightful and Chris was an absolute wonder to learn from. I struggle with mental health issues and have always found a barrier between aiding mine, and helping others. Chris' course has helped me manifest my own feelings through honesty, self-care and gave me an arsenal of skills to help others where appropriate. 10/10 Chris!" - Connor N. K. Byrne
The price for this course is €89.99. The Udemy platform also often uses various discounts or coupons, you can also check our available coupons.
After completing this course, you will be able to:
Distinguish and have good knowledge of different mental health conditions and issues
Provide mental health first aid using a 6-step framework
Promote mental health as a qualified specialist
Start the course NOW.

This specialization's aim is to turn you into an effective public health professional. Whether you choose to be either an academic or a practitioner in this field after obtaining your online public health degree, this specialization is meant to prepare you for the role.
Throughout this specialization, you will learn to use principles to articulate public health objectives, and apply appropriate measures to improve public health programs.
This specialization is offered by Imperial College London, where the instructor Dr Richard J Pinder completed his Master's degree in Public Health. His credentials include a fellowship of the UK Faculty of Public Health, as well as of the Royal College of Physicians of London.
The specialization consists of 4 courses:
You can take any of these public health online classes within the specialization individually or in combination. Bear in mind that courses 2-4 will require the knowledge from the first course.
The specialization comes with a certificate upon completion. You are able to receive certificates for the specific courses you complete. If you complete all 4 courses individually, you will receive the specialization certificate as well.
The first course will teach you to identify and describe various public health challenges in professional and adequate terms.
The second course covers the topics like evaluation of health needs and approaches to public health intelligence. It coaches you on how to conceptualize issues, conduct analysis, and decide on recommendations for the public health sector.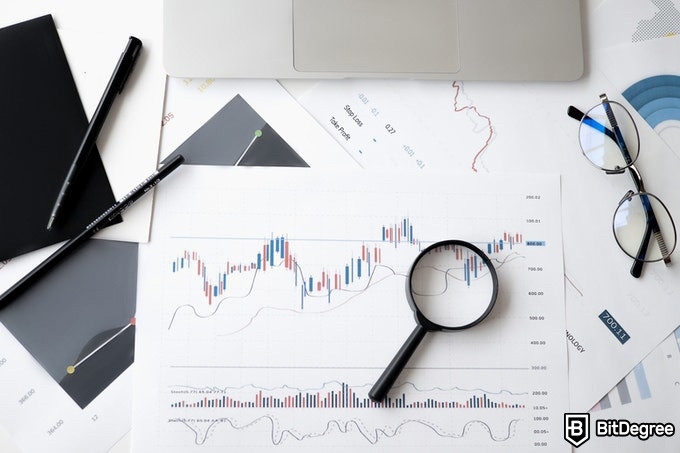 The third installment in the specialization focuses on the behavioral changes within public health practices. It covers risk communication and behavior changes, based on theories from psychology and economics.
The last and final course is all about health protection, as can be guessed from its title. It explains principles of practical microbiology, before diving into more serious topics like vaccines, incident management, or even environmental threats.
Calculating for a pace of 4 hours of learning per week, this specialization would take about 4 months to finish. If you're interested in these individual public health online courses, each of them would take about 3 weeks to complete.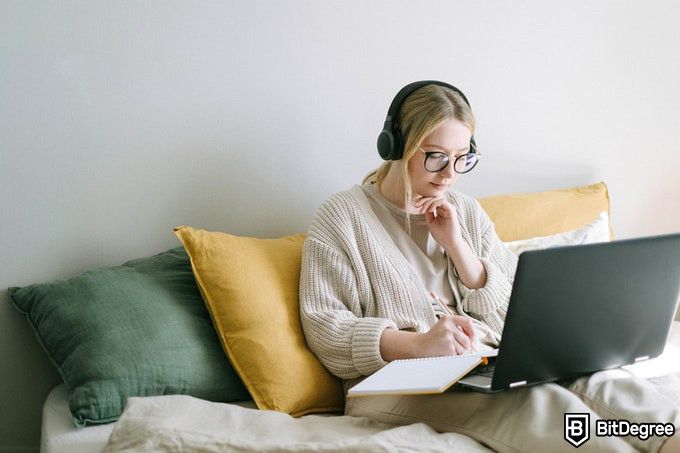 The courses' ratings range from 4.5 to 4.9 stars out of 5. Even two out of the four courses had the almost-perfect evaluation of 4.9! Comments depended on each course, but the overall tendency in the reviews was that the covered topics were interesting, and that the courses were easy to understand and very practical.
The prices for specializations on the Coursera platform start at $39 per month, making this specialization total to $156 as the starting point. Very much worth the investment into your online public health degree, and you can even apply for financial aid.
A free audit option is also available for any and all individual courses within this specialization. However, this option does not actually provide you with the completion certificate. It seems that finding free online public health degree courses with certificates is quite a tough cookie, and I'm definitely trying.
After finishing this specialization, you will learn how to:
Articulate public health objectives
Use behavior change theory to make suggestions for improving public health approaches
Apply relevant measures for health protection and disease prevention
Start the specialization NOW.
Conclusions
Public health sector is both very important and has a lot of professional opportunities. With various courses for an online public health degree, you can start the path to such careers as an epidemiologist or an environmental scientist.
As we've learned, public health is "the art and science dealing with the protection and improvement of community health". It is not just about curing infectious diseases or treating people who have them. It is also about preventing such diseases or other harmful factors in the first place.
In this article, you saw offers for some of the best public health online classes from the top-rated online learning platforms at the moment. These courses cover various sub-topics of public health, from introduction and history, to epidemiology, climate change, or even being a mental health ambassador.
Whichever course or courses you choose to improve your knowledge, stay educated and stay healthy!
Scientific References
1. Yadvinder Malhi, Yadvinder Malhi, Nathalie Seddon, et al.: 'Climate change and ecosystems: threats, opportunities and solutions'
2. Julius Ohrnberger, Eleonora Fichera, Matt Sutton: 'The relationship between physical and mental health: A mediation analysis'
Leave your honest feedback
Leave your genuine opinion & help thousands of people to choose the best online learning platform. All feedback, either positive or negative, are accepted as long as they're honest. We do not publish biased feedback or spam. So if you want to share your experience, opinion or give advice - the scene is yours!