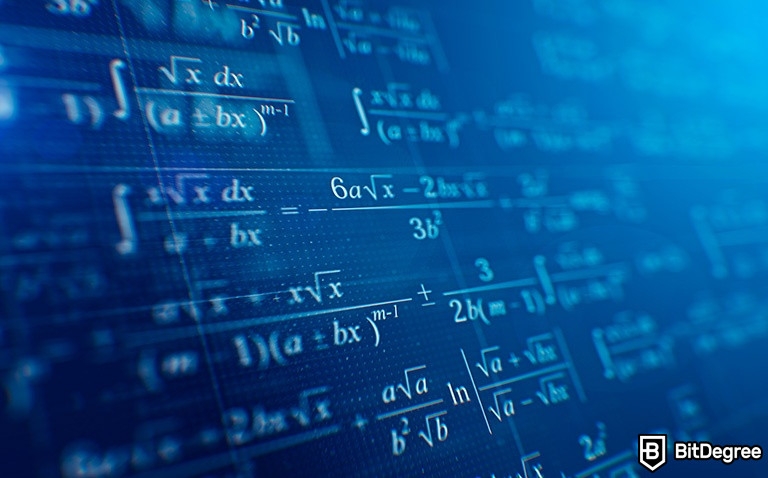 Even though we can all remember being absolutely certain that we would never need math outside of a school classroom, many fields use algebra in order to work smoothly and successfully. For that exact reason more and more MOOC platforms are offering math classes, making choosing an online algebra course that much more difficult.
That's where we come in.
In this article you will find everything you need to know about the seven best online algebra courses with top ratings from students:
But before we get into the details, let's see why you should learn algebra online.
Why You Should Take an Online Algebra Course
As mentioned before, algebra is actually needed in more fields than you might think. Even though it sounds like just another high school homework chapter, the subject is used in many parts of our daily lives.
Latest DataCamp Coupon Found:
EXCLUSIVE 67% OFF
On DataCamp Subscription
Follow the Datacamp promo code link & get an exclusive 67% OFF Datacamp subscription. Act now while the offer is still available!
Expiration date : 04/04/2023
2,765 People Used
Only 35 Left
Even if we don't realize it, we use algebra ourselves every day. From deciding how much time we need to get ready in the morning to estimating how you should throw that piece of paper straight into the trash can - all of these are simple, intuitive uses of algebra!
In addition to that, many companies implement algebra in their marketing strategies and resource management, predicting possible outcomes and preparing for them.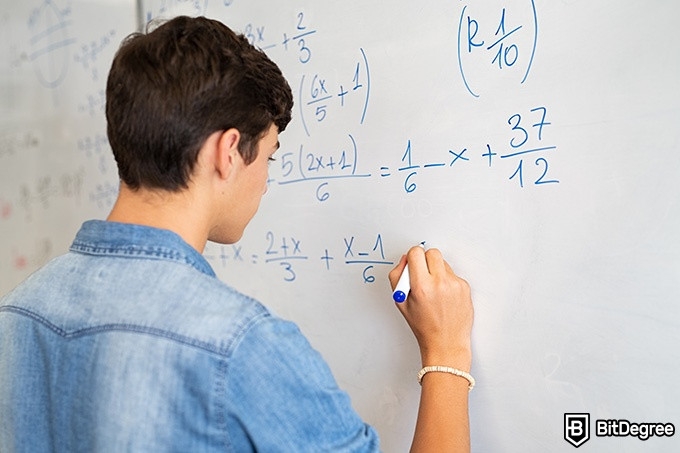 That being said, perhaps one of the most notable examples of daily algebra uses is carried in our pockets. That's right - smartphones and any other machine that uses code are designed and programmed using a form of algebra called information algebra.
As you can see, learning algebra online has many significant benefits. That's exactly why you should consider taking an online algebra course to develop the skills that can not only improve your daily life but boost your chances of landing your dream job, too!
And now, without further ado, let's see which online algebra courses are the best.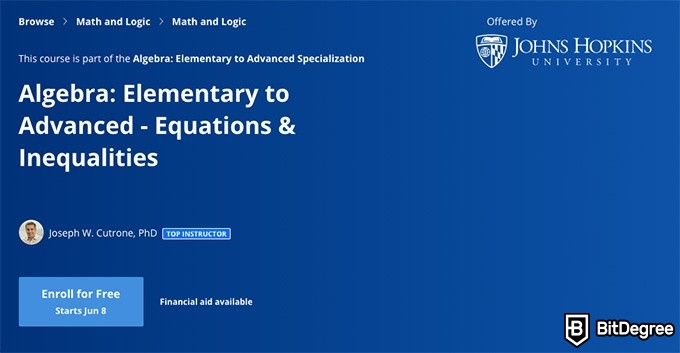 Platform: Coursera
Duration: Approximately 10 hours
Price: Free
Certificate: YES
Level: Beginner
Apply HERE
Algebra is not an easy subject. Many people struggle with the basics which ends up not only hindering their chances of getting hired but making day-to-day life just a little bit more difficult.
If you would like to learn the fundamentals of algebra or maybe just refresh your memory, then this is the perfect course for you. Algebra: Elementary to Advanced - Equations & Inequalities is an introductory level online algebra course provided by Coursera, designed to arm you with everything you need to know before venturing out into the real world.
Founded in 2012, Coursera, a US-based online course provider, is currently one of the top MOOC platforms. Working with over 200 top universities from around the world, Coursera offers some of the best online algebra courses available.
Algebra: Elementary to Advanced is no exception.
The aim of the program is to help students create a strong foundation of algebra knowledge that can be used to further build other skills. The course can be used as a first step before moving on to more specific topics, such as calculus or statistics.
Divided into five modules, the class focuses on the main blocks of algebra - the structure of numbers, linear equations, solving inequalities, and systems of equations. Once the syllabus is complete, students can take a final assessment to receive a certificate. And because the course is provided by John Hopkins University, the accredited certificate is guaranteed to make your resume shine.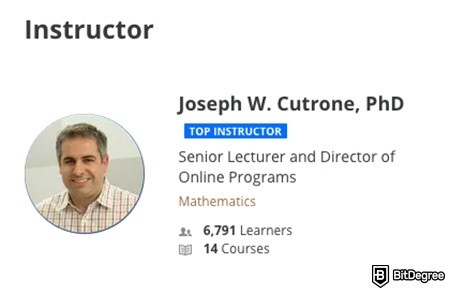 If you are worried that you will need to spend days staring at nothing but numbers, you can rest assured. This online algebra course takes only 10 hours to complete, and because it is completely self-paced, a stress-free learning environment is guaranteed.
Another thing that makes Coursera a great choice is its pricing. If you would like to try this online algebra course out without any commitments, you can take the class for free during the first week of your membership.
And once the free trial is over, you can revisit the course any time you'd like for $50 per month.
Those taking the course will learn:
Basic formulas and methods used in math;
How to develop your skills and how to use them in various situations.
So, if you want to learn algebra online, then this is the course for you!
Start the course NOW.

Platform: Udemy
Duration: 1 hour 35 minutes
Price: $24.35
Certificate: YES
Level: Beginner
Apply HERE
Because algebra is such a broad subject, there are endless classes on the subject available at various levels. When it comes to algebra 1 online courses, choosing one can be especially difficult. However, Udemy has one of the best introductory courses out there.
Algebra I (Beginning Algebra) is a beginner-friendly online algebra course introducing students to the basic principles of the subject. By taking this class you will develop all the skills needed to continue learning more and honing your skills.
Since being founded in 2009, Udemy has become a leader among online course providers, offering thousands of programs on every topic imaginable - algebra being one of them.
What makes this and other Udemy algebra courses unique is the possibility to use them both as a stand-alone course and as additional classes to other algebra 1 online courses. This makes the course great for beginners and those who already have some experience with introductory algebra.
The video-based online algebra course is focused on the essentials of algebra - Variables, Grouping Symbols, Equations, Translating Words Into Symbols, and Translating Sentences Into Equations. And with each class focusing on one topic at a time students can learn at their own speed.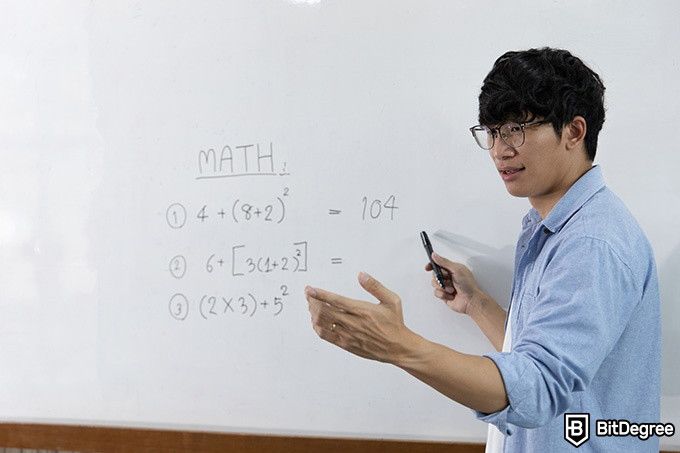 It's also important to note that each video is based on the previous one, which makes the learning process that much smoother.
At the moment the 1.5 hour-long program consists of 14 lectures. That being said, the syllabus is constantly updated, guaranteeing the most up-to-date learning material.
Those looking for high quality for a great price have come to the right place. This and the algebra 1 Udemy course covered in this article are the most economical classes on our list. You can develop a great understanding of algebra fundamentals for only $24.35.
If this isn't a deal worth taking, we don't know what is!
Students enrolled in this algebra 1 program will learn:
How numbers and symbols can create systems;
How algebra can be applied to everyday situations.
You won't regret taking one of the best algebra 1 online courses out there.
Start the course NOW.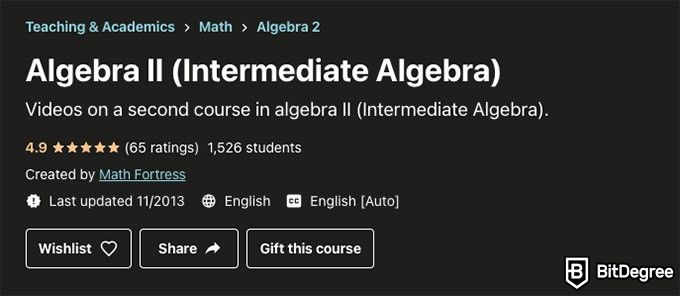 Platform: Udemy
Duration: 2 hours 8 minutes
Price: $24.35
Certificate: YES
Level: Intermediate
Apply HERE
If you've already gotten familiar with algebra 1 and feel like you have a good understanding of the subject's basics, it might be time to look into some more advanced algebra 2 online courses.
As daunting as it might sound, there's nothing to worry about. All of the fundamentals used in algebra 1 will still be used in algebra 2 courses, making the transition smooth and simple.
The Udemy course Algebra II (Intermediate Algebra) is the sequel to Algebra I (Beginning Algebra), also mentioned in our list. Building off of the material covered in the beginning program, this course dives deeper into the nuances of algebra and aims to further develop students' skills.
Udemy is a great choice for those always looking for new courses to try out. With over 155 thousand available options and new ones being added every day, you will always have something to learn on the platform.
The program, focusing primarily on real numbers, covers multiple topics, including equations, graphs, functions, logarithms, and real-life applications. Like the algebra 1 class, the syllabus of this course is also in video format, with each lecture building on the material covered in the previous one.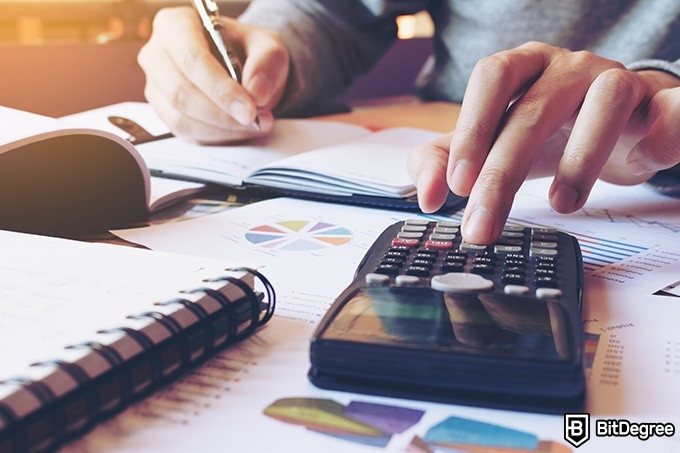 This algebra 2 online course consists of 16 lectures, grouped into 5 sections based on topics covered. This allows the students to focus on each class individually, making it much easier to take the information on board. And with the class only taking a little bit over 2 hours to finish, learning algebra has never been easier.
A great thing to note is the consistent syllabus format in both algebra 1 and algebra 2 Udemy courses. This assures that students coming from the introductory course will have no trouble continuing their studies.
Pricing is another area where Udemy exhibits consistency. The algebra 2 online course has the same price as its predecessor - no more than $24.35.
Those enrolled in this algebra 2 Udemy course will learn:
What natural numbers are and how they interact in various systems;
The basic terminology used in quadratic equations;
How factoring can help solve even the most complicated equations.
There really is no better algebra 2 online course to continue your learning with.
Start the course NOW.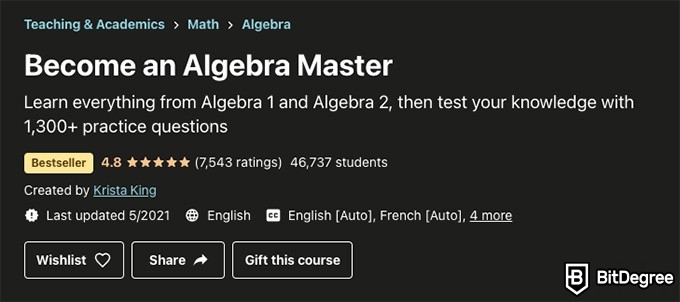 Platform: Udemy
Duration: 14 hours 47 minutes
Price: $133.97
Certificate: YES
Level: All levels
Apply HERE
When it comes to choosing an online algebra course a lot of factors can influence the final decision. While some people prefer going one course at a time, finding what best suits their needs each step of the way, while others would rather go for an all-in-one package that is guaranteed to cover everything from A to Z.
If you see yourself in the latter example, then we have the perfect online algebra course for you.
One of three Udemy courses featured in our list, Become an Algebra Master is a program that has everything someone interested in algebra might want to know. Believe us when we say that this masterclass is the most in-depth algebra course in this article.
Udemy's main goal is to make education available to as many people as possible. At the moment the video courses are available in over 65 languages, which means that everyone can find something they would like to learn with the platform.
Created to be suitable for both beginners and those with a few courses already behind their belt, this program focuses on balancing theoretical and practical learning material to ensure the best possible results.
The extensive syllabus contains formulas and theories explaining each topic of the course, accompanied by practice questions, video explanations, and walkthroughs, which makes the material simple to understand and take on board.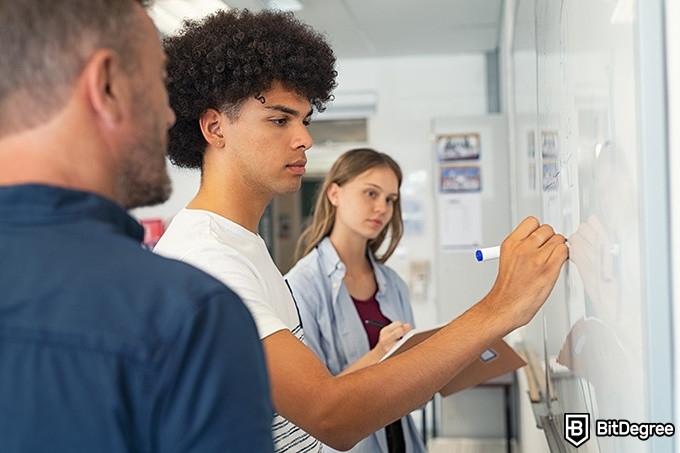 As mentioned before, this online algebra course is the most extensive one mentioned in our list. And we weren't kidding - with 24 sections containing a whopping 336 lectures, the program is estimated to take almost 15 hours to complete fully.
Even though it sounds like a herculean task, these bite-sized lessons are designed to guarantee an easy and fun learning experience.
An important thing to note, however, is the price of this masterclass. As you've probably already guessed, this online algebra course is not only the largest but the most expensive program on our list, too. Coming in with a price tag of $133.97, the class can surely be considered to be a commitment. That being said, with how in-depth and high in quality the course content is, this is definitely an investment worth your attention.
The students that decide to scale the mountain that is this online course will learn:
The fundamental concepts of algebra and how they interact with each other;
What kinds of numbers there are and how they can impact the meanings of equations;
How to use various system methods to navigate the graphs, functions, equations, and more.
So, if you've been looking for a sign to take the plunge and become an algebra master, then look no further than this Udemy masterclass.
Start the course NOW.

Platform: edX
Duration: Estimated 8 weeks
Price: Free
Certificate: YES
Level: Intermediate
Apply HERE
As you can imagine, algebra is an incredibly broad subject, meaning that there are many more topics than those that can be covered in algebra 1 and 2. Those wanting to develop more advanced algebra skills might be interested in taking a college algebra course.
If your thirst for knowledge can't be quenched by algebra 1 and 2 online courses, then this is the course for you.
Since 2012, edX has partnered with over 160 world-renowned universities to create some of the highest quality online courses available.
College Algebra is an edX online algebra course designed to elevate your skills to the next level. Powered by Doane University, the program focuses on how algebra fundamentals can be applied to situations of various complexity.
If it seems like the course might feel like a foreign language even if you have pre-existing algebra knowledge, we are here to assure you that there's nothing to worry about. College Algebra is based on the same basic principles as the introductory courses, making even the more complex topics familiar and less confusing.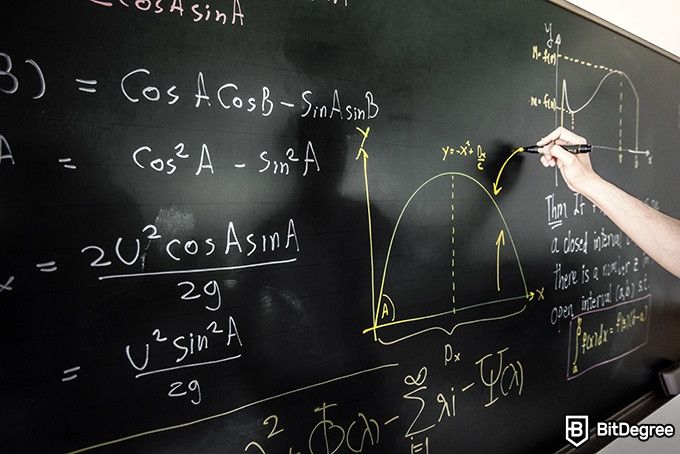 The online algebra course is divided into 8 main blocks of information, ranging from working with real numbers and equations to tackling more complex topics, such as factor polynomials. Because each block is covered over a week, the students have plenty of time to get the hang of each lecture, which makes the self-paced program that much more appealing.
One thing that makes edX a great option for those looking to develop new skills is the platform's pricing system. Every course available can be taken for free. That being said, if you are interested in receiving an accredited certificate upon completing the course, you would need to pay $98.7.
A small price for a high-quality, university-level online algebra course.
Students enrolled in this college algebra course will learn:
How to compute with polynomial functions;
How to simplify complex numbers, radicals, and roots;
How to solve a graph quadratic function.
If you are looking for online college algebra courses, accredited or not, this is the best program you could take right now.
Start the course NOW.

Platform: edX
Duration: Estimated 8 weeks
Price: Free
Certificate: YES
Level: Intermediate
Apply HERE
Just like the universe has a core, modern mathematics has one as well. Every formula and equation can be based on one concept - linear algebra. This part of algebra is used in almost every field, from economics to engineering and everything in between.
Exactly for that reason learning linear algebra online is one of the best things you can do for your career.
The Math of Data Science: Linear Algebra, an edX online algebra course, is designed to teach not only computational skills but encourage logical thinking, too.
Provided by Rice University, the course is one of the platform's highest quality programs, recognized and accredited in several countries around the world.
Focusing on understanding instead of just knowing, the program covers both theoretical material and vocabulary used while working with linear algebra. The emphasis on a deeper understanding not only makes the material easier to understand, but also encourages developing critical thinking and complex problem-solving skills, which can be used in many different real-life situations.
Along with the learning material the course ends with a practical task during which students will learn how linear algebra can be used to approximate possible solutions.
Because of such a multifaceted syllabus, this online algebra course's content stands out from the other programs covering linear algebra.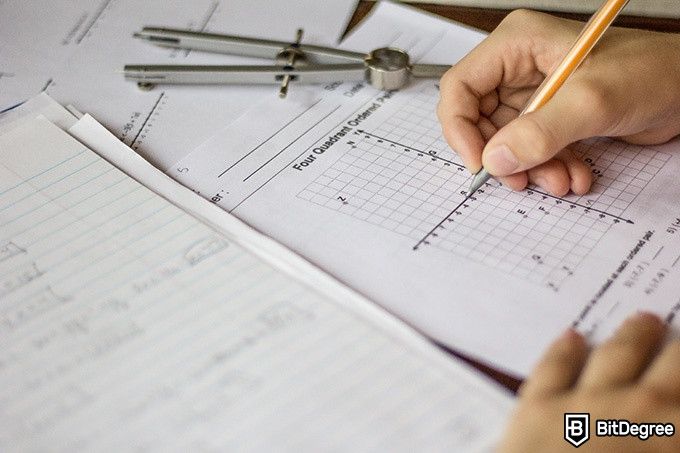 The class is estimated to take approximately 8 weeks to complete, which makes it a standard length course for edX. With the duration in mind, it should be noted that the program is self-paced, making studying easily manageable and possible to adapt to even the most hectic schedules.
As with most edX courses, this class can be taken for free. However, if you are interested in receiving a Rice University certificate of completion, you would need to pay $159.57 to access the full course package.
Admittedly, the price is on the steeper end, but with that said, such a certificate could open many doors for your future career.
The students of the course will learn:
The relationships between linear equations, matrices, and linear transformations;
The principles of vector and matrix operations;
The significance of basis and dimension of a vector space;
The applications of inner products and orthogonality.
So, what are you waiting for? Find out what exactly is at the center of our mathematical universe.
Start the course NOW.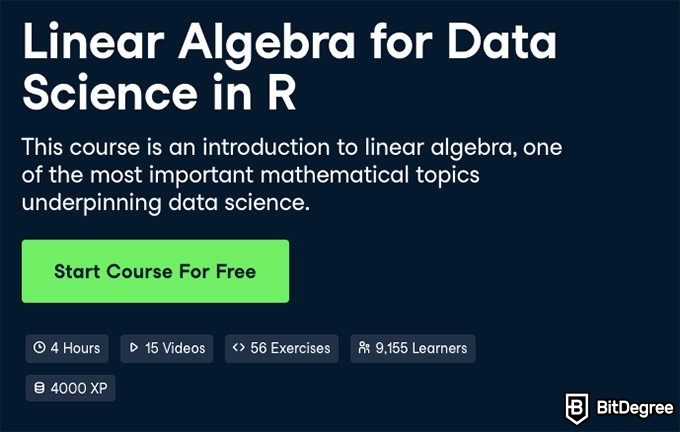 As mentioned previously, one of the main uses for algebra involves programming and computer science. And with this field's demand growing by the day, algebra is not going out of style any time soon.
It's no secret that two fields as broad as algebra and data science cannot be covered in one single course. Which naturally leads to the material being covered in several, smaller online courses.
One of the most commonly used branches of algebra in data science is linear algebra, providing the foundation for developing every possible computer program. And with the need for specialists in this niche rapidly increasing, learning about linear algebra and coding is one of the best career choices you can make.
Linear Algebra for Data Science in R is an online algebra course provided by Datacamp - an online learning platform specializing in data science and coding. Working with over 1500 companies in more than 180 countries, Datacamp focuses on making high-quality data science courses available to anyone willing to learn.
This online course focuses on setting a strong foundation of knowledge on linear algebra. The syllabus is aimed to provide students with easily understandable information that can be applied in any scenario involving data science.
The program does not limit itself to just math - both linear algebra and the main concepts of data science are covered, making this class one of the most in-depth options on our list.
The emphasis is placed on practical skills. That's exactly why the online algebra course allows students to practice applying their theoretical knowledge by using R - one of the world's most popular coding languages.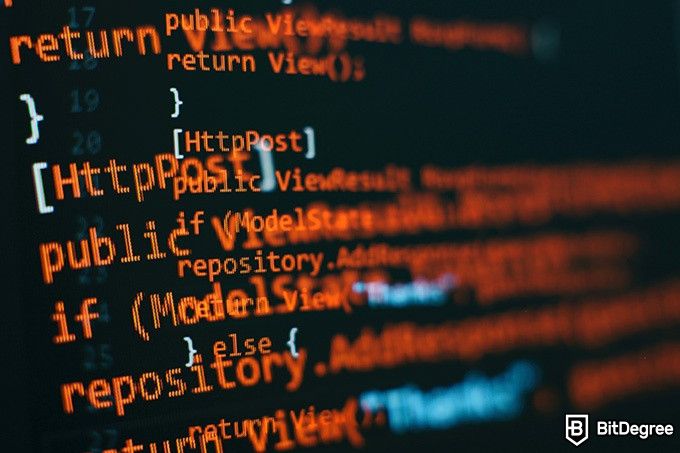 Divided into 4 chapters, the program covers the main building blocks of applying linear algebra to data science - matrix-vector equations, eigenvalues and eigenvectors, and principal component analysis.
One thing to note, however, is that this online algebra course requires some prerequisite algebra knowledge. It is recommended to have taken at least one fundamental algebra class to make sure that you are comfortable with tackling the more advanced subjects.
Even though the program might make it seem like you will need to eat, sleep, and breathe linear algebra, you can sigh with relief. The online course takes only 4 hours to complete, which makes it a great option for even the busiest people.
If you would like to try your hand at linear algebra but are worried that it might cost you an arm and a leg, you will be pleasantly surprised.
The entire syllabus, as well as every other course the platform has to offer, is available for those with a personal Datacamp plan, which comes out to no more than $12.42 per month. And if you would like to check the content out before signing on the dotted line, Datacamp offers the first chapter of any course to try out free of charge.
This makes this online algebra course one of the most economical options on our list.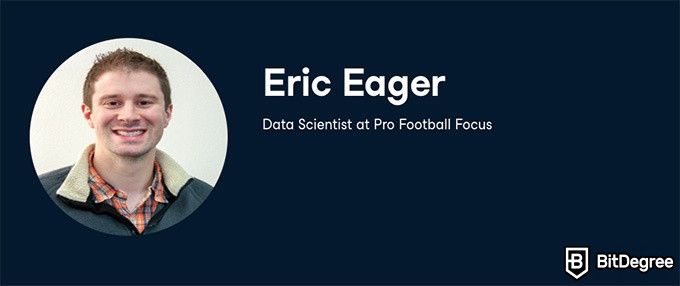 Those enrolled in the program will learn:
What makes up linear algebra, including vectors and matrices;
What are eigenvalues and eigenvectors;
How principal component analysis can be used in scaling down datasets.
If you are interested to find out what happens when algebra and data science meet, this is the class for you.
Start the course NOW.
Conclusions
Algebra is used in more parts of our daily lives than many can imagine. From companies predicting the outcomes of their new marketing strategies to us trying to figure out how much change the barista should give us, algebra is all around us.
For that exact reason, online algebra courses are growing in popularity every day, which can make it difficult to choose the right course for us. One way to narrow the selection down is looking at the best MOOC platforms available, as this would assure the high quality of the chosen course.
If you still haven't chosen a course, you can look through our top picks one more time here;
Among these courses, there is something for everyone, whether you are a complete beginner or someone perfecting already existing algebra skills.
With so many high-quality online algebra courses to choose from, you are guaranteed to have an amazing learning experience.
Leave your honest feedback
Leave your genuine opinion & help thousands of people to choose the best online learning platform. All feedback, either positive or negative, are accepted as long as they're honest. We do not publish biased feedback or spam. So if you want to share your experience, opinion or give advice - the scene is yours!