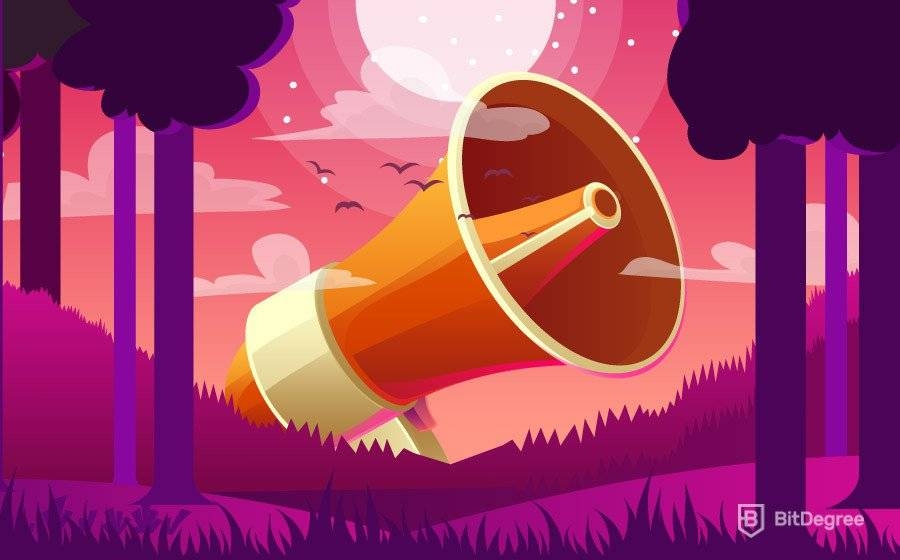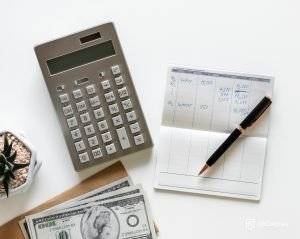 So - you're fed up with your 9-to-5 day job and are ready to become the next great entrepreneur. Awesome - the world needs more great minds! You quit your job, curl up in bed and are ready for business - you've heard that affiliate marketing is the way to go. You take your laptop, open up the web and… remember that you don't know how to start affiliate marketing.
No worries - that's what this tutorial is here for! Today we're going to talk about affiliate marketing - or, to be more specific - how to start making money online. 
I'll tell you about the concept itself, cover the general terminology that's used in this type of marketing and give you some tips and tricks. Furthermore, I'll cover the whole process of affiliate marketing - the hows, the wheres, and the whys.
What is Affiliate Marketing?
If you want to know how to start affiliate marketing you might want to understand what it is in the first place. There are many different ways to define affiliate marketing. It all depends on what exactly it is that you're trying to find out. Furthermore, when you're looking for methods of how to be an affiliate marketer, you should know that there are many different types of these marketers out there.
Latest DataCamp Coupon Found:
EXCLUSIVE 25% OFF
On DataCamp Subscriptions
Follow the Datacamp promo code link & get an exclusive 25% OFF Datacamp subscriptions. Act now while the offer is still available!
Expiration date : 13/06/2023
2,765 People Used
Only 35 Left
In it's most simple and generalized form, affiliate marketing is the process of taking an item or a service and advertising it to your audience. Simple, right? Well, not quite.
As I've mentioned at the beginning of this paragraph, there are many different types of affiliate marketers in the world. People tend to choose the type of marketing that suits them the most. It depends on your geographical location, initial investments, marketing background, and so on. However, the most important factor out is audience size.
Before continuing, let me just stress - it is possible to be a successful affiliate marketer with no social media presence whatsoever. The vast majority of people that wonder how to start affiliate marketing have no online audience whatsoever. I'll talk about this a bit later in the tutorial.
If, by chance, you do have some sort of an online presence - super! When you are just thinking about how to become an affiliate marketer, things might seem difficult. That's true to an extent - affiliate marketing does have a steep learning curve. You have to have a lot of professional skills in addition to good character qualities. An initial audience will help you start and build up your affiliate business *that* much faster.
Whether you write online articles about different types of cakes or you have a tech-based YouTube channel - any audience will help you grow your affiliate side of the business exponentially. You just have to know what your target audience is - after that, the whole "how to affiliate marketing" part becomes much smoother.
How to Begin Affiliate Marketing?
Now that you have a very basic understanding of what affiliate marketing is, we can start talking about how to start affiliate marketing.
Just to make things easier to understand and learn, I'll start by telling you about the main different types of affiliates there are. I won't cover all of them (that would probably be impossible) - just the main ones that people refer to when they think about how to do affiliate marketing.

Did you know?
Referrals
One of the main and most well-known types of affiliates is the referral affiliate.
Referral affiliates get special links from their sponsors. These links are unique - each link belongs to only one affiliate.
The links lead to specially designed landing pages of the product or service provider that the affiliate "works for". These landing pages usually have some sort of a merchandise or service that they promote and sell.
Once a person makes a purchase (signs up, performs some sort of other action - depends on the goal of the company), the product (service) provider sees that the now-new customer came to the site via using the specific affiliate link. In turn, the affiliate gets a certain share of the revenue (this amount is usually agreed upon before getting the affiliate link).
I don't doubt that you've seen this type of affiliation all around - you don't need to know how to start affiliate marketing to be able to do such a promotion. For example, a lot of YouTubers do it - you'll see them promoting a product and asking people to go to the seller via their specific link in the description down below.
This method of "how to affiliate marketing" is also very popular because it's financial risk-free, both for the company and the affiliate himself. Companies make payouts to affiliates only when a purchase is verified and the client's money is taken, which in turn incentivizes the affiliates to keep on promoting the product or service.
If you are looking for an affiliate program like this, there are a few different options you can choose from. Here are some examples:
Udemy. A MOOC (Massive Multiple Online Courses) provider offering multiple different courses on various topics.
BitDegree. Earn rewards for meeting certain affiliate goals in this gamified e-learning platform.
TeamTreeHouse. A coding based online learning platform offering you to earn cash for each successful referral.
Product-based
Another popular type of affiliation is a product (service)-based one. Here, companies offer the affiliates a specific product or service to promote. After the affiliate is done with the promotion, he or she can then keep the merchandise for himself. It's usually a one-time thing, meaning that you (as an affiliate) need to promote the product only once.
If the reason why you're looking at how to start affiliate marketing isn't purely monetary, then this might be a great way of getting started. A lot of companies (especially smaller ones), when they are starting to work with smaller or lesser-known affiliates, like to send them items for reviews and promotions. This way, the company will be able to check if the affiliate is worth working with the long-term, and the person doing the promotion will be able to practice and acquire free stuff.
The items that you can receive will vary immensely according to the company that chooses to do business with you. If you're just starting and the question "how to become an affiliate marketer?" is still a fresh one in your head, then you probably shouldn't expect to get a car or a high-tier desktop computer.
However, that doesn't mean that the items (or services) you'll receive have to be *bad*. On the contrary, there are a lot of small companies (especially those who sell handmade items) that have astonishing products that you could review.
Even though it's commonplace that online influencers get contacted by companies that want to sponsor them, that doesn't mean you can't go on a whim and contact a company you like yourself. Sure, you might get a lot of negative answers at first, but when you'll start to see and understand how the system works, the traffic will start to increase heavily.
Money-based
The most sought-after method by people who are looking for how to start affiliate marketing is the money-based one. It's quite self-explanatory: a company or a brand pays you a certain amount of money for an agreed-upon sponsorship. Plain and simple, right?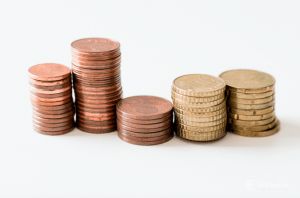 The thing that you're most interested in is probably the number of potential earnings, right? What can you expect to get paid for a promotion?
Well, to be honest, nobody knows for sure. There isn't one, single answer - each company makes up its mind on what is an OK price and what would be too much.
Do keep in mind that a lot of factors fall into play here - your audience size, platform, traction, engagement rates, specialty, etc. Each of these might hinder or increase the numbers quite dramatically.
Just to give you an example of a possible way how to start affiliate marketing, I have a friend who is constantly getting affiliate-type of sponsorship promotions offered to her. She has a YouTube channel and is somewhat well-known in the community.
She got her first paid sponsorship back when she had around 25.000 subscribers. The company offered $100 and a few items to review.
Do keep in mind that this is just an example - other people might get ten times that amount for a similar type of sponsorship.
There are a few things that you (as a person who's thinking about starting in the affiliate marketing field and looking for ways how to be an affiliate marketer) can do to maximize your potential offers:
Grow your audience. This could be it - if there was only one rule for a wannabe affiliate who's looking for how to start affiliate marketing for a long time, it would be this. The bigger the audience that you have, the more likely you are going to get good and long-term affiliate deals and propositions. Never stop focusing on your audience - decide on your niche and go for it.
Be ad-friendly. If you want to maximize the potential affiliate contracts available to you, you should consider becoming (or staying) ad-friendly with your content. This means no curse words, no controversial topics, no frowned-upon behavior, etc. Most brands out there don't want to work with people who have a track record of being unpredictable.
Focus on your content. As much as you would like to spend all day researching and contacting various companies for affiliate sponsorship possibilities, nobody's gonna work with you if you have lousy content. Work on stuff that you would be proud of yourself AND would be proud to show the rest of the world.
These are just a few tips that you should focus on to enhance your affiliate experience. A person who is looking for ways how to start affiliate marketing should have these points all sorted out. Unless you have no interest in the content (or simply do not possess an online presence) - then you'll be taking a whole different approach.
No Audience - No Pay?
As I've mentioned at the beginning of the tutorial, the vast majority of people who are looking for how to become an affiliate marketer don't have any online presence at all (a couple of hundred of Instagram followers don't count). So what should you do in this type of situation?
First of all, get an affiliate link. Your best bet would be to join a widely organized affiliate program - just like the one over at BitDegree - and snatch a link there.
After that's done, join a ton of online forums. Aim at better-known places like Reddit, Facebook (specific, designated groups) and so on. Think of your target audience - who they are, what are they interested in and so on - and try to narrow down your circles as a result.
Once you're sure that you've found your crowd, you can start looking for ways to promote your link. The very first thing before that, though, is to read the rules of the forum - maybe it doesn't even allow link posting at all?
Remember - don't come off as the guy or gal that has spent the last month looking for ways how to start affiliate marketing and is now desperate for clicks. That will get you nowhere. Instead, be helpful - actually interact with people and try to help them when you can, and if you see a great opportunity to post your affiliate link - do it. Otherwise, you'll just get banned for spamming.
Tips on Affiliate Marketing
Now you should have a general understanding of how to become an affiliate marketer. However, there's a lot of information out there on the best ways to go about it. How should you know which methods are the best ones?
I'll give you a few tips that you could use in your search for how to affiliate marketing. These tips should help you to both narrow down your target goals and to start building a road towards successful affiliations.
Know Your Worth
This might be a tricky one because many people tend to interpret it in the wrong ways. However, it needs to be said.
Know your worth. And no, this doesn't mean that you should be stuck up or play hard to get - these things will cut your affiliate journey short.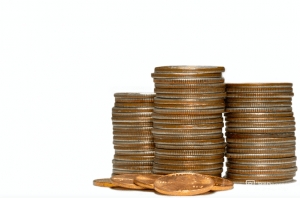 What I mean is that you shouldn't try and please companies that are trying to use you just to get your first or second affiliate deal. There are companies out there that will try to exploit people who don't know how to start affiliate marketing - they'll give you huge demands and offer very little pay. Turn these types of offers down - it's simply not worth it.
Maintain Your Focus
Affiliate marketing is great and all (especially when you've just got a hand on how to do affiliate marketing), but always remember - the audience is key.
You might think that this doesn't apply to people who aren't looking for how to build their brands, but rather how to simply do affiliate marketing. Well, I hate to break it to you, but that's the wrong mentality.
You see, when you start getting into affiliate marketing, these thoughts are natural. But imagine this: you put in the hard work and a month or two down the road start seeing that you can generate a lot of traffic. Building your website or platform in this type of situation could skyrocket your potential revenue!

Pros
Easy to use with a learn-by-doing approach
Offers quality content
Gamified in-browser coding experience
Main Features
Free certificates of completion
Focused on data science skills
Flexible learning timetable

Pros
Simplistic design (no unnecessary information)
High-quality courses (even the free ones)
Variety of features
Main Features
Nanodegree programs
Suitable for enterprises
Paid certificates of completion

Pros
Huge variety of courses
Easy to navigate
No technical issues
Main Features
Huge variety of courses
30-day refund policy
Free certificates of completion
Be a Professional
Brands and companies want to work with professionals. That's just natural - anyone would feel calm when they know that their product will be represented by a reputable person.
Even if you're fresh off the "How to be an Affiliate Marketer" course, don't show it. When you get the deal, act like it's your tenth one that day. This will not only help you maintain a certain specific type of reputation but will also increase brand and company awareness towards you.
Conclusion
So… Do you know how to start affiliate marketing?
In this tutorial, I've tried to answer that very question, while simultaneously providing as much information on the topic as possible.
Affiliate marketing isn't an easy feat. As time goes on, more and more people want to work from the comfort of their homes or earn some passive income on the side. And affiliate marketing is just one of the most well-known ways to do it.
Don't let that bring you down, though. With enough goal-oriented hard work, you could be the next big name in the affiliate marketing world. Soon enough, you'll be writing your guides on how to start affiliate marketing!
I truly hope this tutorial was useful to you. And remember - if you're want to start affiliating, but aren't sure where to look, try BitDegree's affiliate program - you'll find it here.
Leave your honest feedback
Leave your genuine opinion & help thousands of people to choose the best online learning platform. All feedback, either positive or negative, are accepted as long as they're honest. We do not publish biased feedback or spam. So if you want to share your experience, opinion or give advice - the scene is yours!