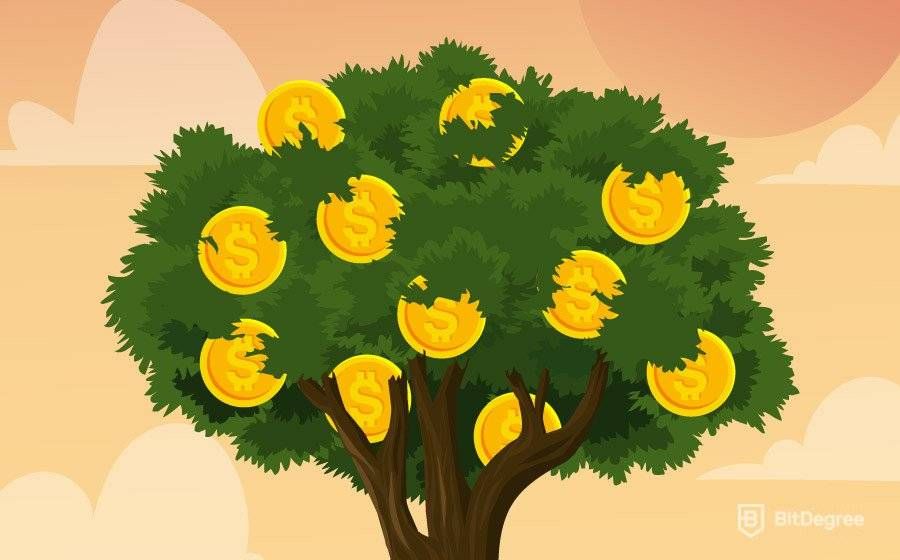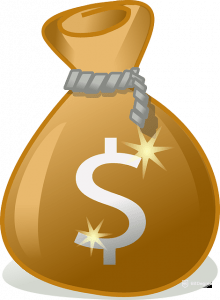 Whether you're a high school student who's about to graduate or you're a working adult with a day job - extra money on the side is always great, especially when you don't even need to do almost anything to earn it. However, even though it sounds like a cool concept, it's usually pretty hard to find working ways to make a passive income in the background.
It is possible, though, and today I'd like to teach you about one such method. In this tutorial, you'll learn how to make passive income using one of the best methods out there - affiliate marketing.
We'll cover all of the basics first - what is passive income, talk about passive income ideas and I'll even tell you how to create passive income with no money.
Then, we'll cover everything that you might need to know about affiliate marketing - what it is, why it's so good, how to do it and so on. Needless to say, the competition is high - people hustle to make ends meet every single day. That's why only the best and the most original methods tend to work. And affiliate marketing is one such method.
Passive Income Explanation
Needless to say, with the rise of the internet, along came multiple different ways to make passive income. The digital world offers countless ways for both industry newbies and seasoned veterans to make money without virtually having to do anything.
Latest Udacity Coupon Found:
SAVE 75%
Udacity Black Friday Offer
The best time to save on Udacity courses is now - follow this coupon to access 75% Udacity Black Friday discount on all courses & enjoy top-quality learning for less!
Expiration date : 12/02/2023
3,176 People Used
Only 97 Left
One of the most well-known and respected of such methods of how to make passive income is affiliate marketing. As time goes on, more and more people are starting to use it and reap the benefits that this method of ways to make passive income provides.
However, let's not get ahead of ourselves. Terms like passive income and affiliate marketing are being constantly thrown around… But what do they mean?
Let's start with the basic one. What is passive income?
Passive income is a method of making money. As the term implies, this way of money-making is passive - meaning that you don't need to do anything and the revenue just keeps on coming.
This might sound like something from a utopian world, but it's a very popular concept. Many people look for ways how to make passive income as a side thing to their day jobs. Some of these people resort to old-school methods, but the vast majority leans towards the online world.
As I've mentioned earlier, one of the most popular ways to earn passive income is affiliate marketing.
Affiliate marketing (in its' most generic and simple form) is a process where you promote products or services of a specific product (service) provider. You promote this merchandise to your audience, and if someone goes ahead and purchases a product on your behalf, you get a share of the revenue. It sounds like a great way to make passive income, doesn't it?
This is usually tracked with referral links. These are special links that track user activity on the site - each affiliate gets its unique links that they then provide to their audience. When someone clicks on the link and purchases the item or service, the host of the site sees that they did so because they were redirected there by that specific affiliate.
In general, this is how the system works. People who are looking at how to make passive income online will usually stumble upon this method quite early in their search.
Now let's cover affiliate marketing a little more in-depth and talk about the different types of this gem of passive income ideas.
Understanding How it Works
There are usually three big parties involved in affiliate marketing - the creator (seller), the affiliate and the customer. Out of these three, only the affiliate is concerned about how to make a passive income.
You might discover that a lot of sites use a four-party system. This is because they differentiate the creator of the merchandise from the seller (advertiser). I've chosen the three-party approach mainly because it's more commonly used and referenced when you're just starting with affiliate marketing.
When you're just starting to think about how to create passive income with no money, you're probably not going to be looking at huge companies with the multimillion-dollars worth of merchandise, are you? No, your best bet would probably be to turn towards lesser-known and smaller companies. These are usually owned by the same individual that does all of the digital marketing, too (handcrafted goods, home-made items sites and so on). Small companies like this are much more likely to invest money into an up-and-coming affiliate marketer.
When thinking about how to make passive income, remember that there are a few ways you could go about affiliate marketing. I'll tell you about the two big ones - when you have some sort of an online presence… And when you're completely unknown. Both of these have specific ways to make passive income.
Method No. 1 - Online Influencer
Let's start from method number 1 and pretend that you're already some sort of an online influencer.
So, how to create passive income with affiliate marketing while having an online audience?
Well, it's super simple - you've got the hard work done already!
It doesn't matter if you're a YouTube video creator with tens of thousands of subscribers or an Instagram photographer with only a couple of hundred followers - an initial fanbase will immensely help you get into the world of affiliate marketing.
There are two options readily available to you. You either continue to grow your audience and wait until some sort of a company comes along and offers you an affiliate program on how to make passive income,  OR you venture out and search for a potential business partner yourself.
If you're in no hurry to earn passive income, then the first approach might be the easier one to take - if you let a company come to you, it becomes easier to negotiate the terms of the deal. Also, you can get somewhat of an idea of what types of companies are willing to approach you and what amounts of money (revenue) they are willing to pay (let you earn).
Alternatively, you can try to search for possible companies to work with yourself. This will allow you to be very specific in choosing what brands you're willing to deal with. Don't let your head down if the first or second company turns down your offer - finding a good affiliate deal might be tough, and it usually takes many tries to strike a deal with the right one.
Speaking about that, BitDegree currently offers a great affiliate program. You don't even need to have any social followings or anything - anyone who wants to join can do it! You'll find the program here.
Method No. 2 - No Social Media Following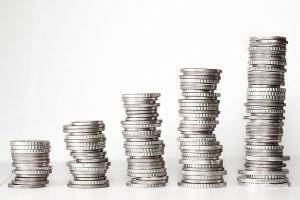 Now let's flip the coin and talk about a scenario in which you have no social media presence at all.
This is the case for most of the people looking for ways how to make passive income. Not everyone can say that they garnered tens of thousands of followers online. Don't worry, though - even though this might make things a bit tougher and require some more grinding to do, it is still very possible to be an affiliate, even without a social following.
First of all, you'll need to find a company or site that is willing to host an affiliate program. Find such a place, get your unique referral link and that's it-you're now officially an affiliate! Time to start promoting.
In a situation where you don't have any social media following, internet forums and chat room sites like Reddit become your best friends. You'll require a lot of persuasiveness, patience, and luck but if you put in enough time, you'll see that your link is being clicked more and more often.
Sure, no one is arguing that it's a lot tougher to get some traction and start earning this way, but it's still very possible. When you see that this strategy works and people do click on your link, you can then transition into something a bit more serious - perhaps create a dedicated blog or YouTube channel? Or start an Instagram account that is solemnly aimed at affiliate-type of content?
When you think about how to make passive income, don't forget the simple formula:
The more work you put in in the beginning, the less work you'll have to do later on.
Follow this, and a bright future in the field of affiliate marketing is guaranteed for you.
Tips and Tricks
I've named this section "tips and tricks" because I want to give you a few pieces of advice concerning affiliate marketing and how to create a passive income, in general.
When you're just starting with affiliate marketing, there are a lot of slippery slopes that you should be aware of. To keep this section as clean as possible, I've segmented it into three parts - vendor, affiliate and customer. These are the same three parts that I mentioned before - I'm going to talk about the main point of interest concerning every one of them separately.
Vendor
To understand how to make passive income let's start with the first segment. The vendor is the person (or people) that produces and sells the merchandise that an affiliate then promotes. Vendors have a lot of responsibilities, not only when it comes to affiliate marketing.
First of all, vendors have to create and produce merchandise (or services) that people are going to want to buy and use. If the product is lousy and poorly made, no one's going to want to advertise it, let alone use it.
Vendors also have a huge responsibility when it comes to choosing the right affiliate. It's very much a case-by-case scenario, but in general, a lot of companies want to work with affiliates who not only have big social media followings and a wide online presence but who also present themselves in respectable ways and are good online content creators.
Affiliate
As an affiliate, you have a huge opportunity to fulfill when it comes to how to make passive income. You also have a lot of responsibilities to your audience and the merchandise or service that you are promoting.
First of all, the main point to pay attention to arises when you go to pick a company or brand that you're going to work with. It is always the best idea to prioritize brands that have something in common with your online specialty. To give you an example, let's say that you are a nature photography-oriented Instagram persona. You have a humble following on your Instagram that is there to see new nature-related photos that you upload every day. So, if a company specializing in sports cars comes to you with a promotion offer, do you think it's a good idea to take it?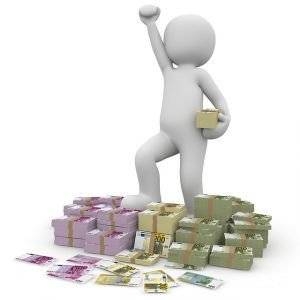 Sure, maybe the money is great and you'll make a fortune out of that one promotion, but it's almost guaranteed that you'll lose a big portion of your following because you didn't stay true to your content. In the long run, this becomes detrimental, especially if you want to build your business and not look for new ways how to make passive income. Do you see what I mean?
Another big point to pay attention to is transparency. Never hide your true intentions from your audience - people are clever and they will see through your efforts to hide something fast. Don't ever promote a product or service that you haven't tried or don't strongly believe in, especially if it's shady.
Lately, though, it has become increasingly more popular to affiliate with online education platforms. Since there are more and more people looking for e-learning options every single day, you can earn some revenue while promoting education - how cool is that?
Just to give you an idea, here are a couple of examples of some of the more popular e-learning platforms out there:
Coursera. An online-learning platform founded by university professors offering various courses.
Udemy. A for-profit organization that sells various online courses on different topics.
BitDegree. IT and blockchain-centric e-learning platform with gamification elements.
edX. A MOOC that hosts a wide variety of different, university-level courses.

Pros
Simplistic design (no unnecessary information)
High-quality courses (even the free ones)
Variety of features
Main Features
Nanodegree programs
Suitable for enterprises
Paid certificates of completion

Pros
Huge variety of courses
Easy to navigate
No technical issues
Main Features
Huge variety of courses
30-day refund policy
Free certificates of completion

Pros
Easy to use with a learn-by-doing approach
Offers quality content
Gamified in-browser coding experience
Main Features
Free certificates of completion
Focused on data science skills
Flexible learning timetable
Customer
And finally, there's the customer.
As a customer, you are not on your path on how to make passive income, but you should always be wary of affiliate marketers that promote products or services that they haven't tried themselves. It's pretty easy to spot them, especially if you have delved into the field of affiliate marketing.
Some people get too fixated on the ways to make passive income, others simply don't know better - whatever the reason, there are a lot of affiliates that are promoting products they don't believe in. A lot of these marketers simply want to make a quick buck and aren't thinking about the long-term consequences. This is especially true with the industry's newcomers. The bigger part of the seasoned veterans already knows better - they pick their promotions rather carefully.
Conclusion
All of the information I've given you in this tutorial is valid with both bigger content creators and newbie affiliates. If you're new to the affiliate world and are thinking how to make passive income long-term, you'll still want to build a dedicated audience one way or another.
The world of affiliate marketing can be chaotic and uninviting. Many affiliates are trying to get attention towards themselves and their promotions - it might seem intimidating at first. That's why creating content AND using it for affiliate marketing is usually the right way to go. When you're thinking about how to create passive income (especially how to create passive income with no money), always plan two or three steps.
In this tutorial, we have talked about what is passive income, discussed passive income ideas, and I've shown you the best method to earn passive income - affiliate marketing. I hope this guide was useful and that you apply the knowledge that you gained in your own, personal life.
Also, don't forget - if you're searching for ways to make passive income, and are yet to discover anything, try out BitDegree - the platform has an awesome affiliate program.
Leave your honest feedback
Leave your genuine opinion & help thousands of people to choose the best online learning platform. All feedback, either positive or negative, are accepted as long as they're honest. We do not publish biased feedback or spam. So if you want to share your experience, opinion or give advice - the scene is yours!