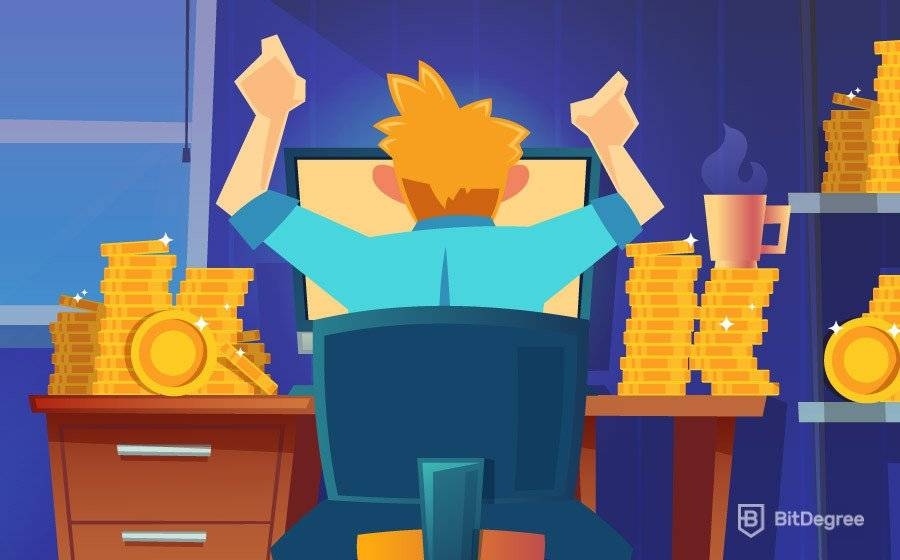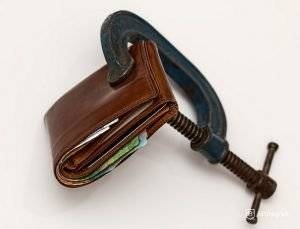 It's the dream, isn't it? To wake up on a Wednesday morning and not have to get out of bed? You could just lie there in bed, without a care in the world. Work where you want, whenever you want. You're your boss!
Indeed, a lot of people dream of how to make money from home. In this day and age, however, a lot of those people do work from home!
"How to make money at home" has become a very popular question in the 21st century. With the rise of technology, more and more people choose the route of freelancing and just staying in the comfort of their own house, rather than going to an office every single day.
In this tutorial, I'd like to tell you about a few cool ways that you could use when thinking about how to work from home. I won't go too in-depth, but I'll tell you about the most popular ones, and what you could do to start making money from home.
Method #1 - Online Blogger
Yes, yes - I know that you've probably read about this a thousand times already, in a million different tutorials concerning the "how to work at home" topic. But hear me out.
Latest Udacity Coupon Found:
SAVE 75%
Udacity Black Friday Offer
The best time to save on Udacity courses is now - follow this coupon to access 75% Udacity Black Friday discount on all courses & enjoy top-quality learning for less!
Expiration date : 30/01/2023
3,176 People Used
Only 97 Left
I'm not gonna promise you that you'll just start a blog and - voila! - you have awesome traffic, suddenly become the next Shakespeare and discover a Lamborghini in your backyard. Truth be told, writing is hard work and takes a lot of practice. However, that doesn't mean that it's unconquerable. Most of the people who tried to figure out how to make money from home had to spend a lot of time and resources into the research, so be patient.
Surely, you'll start slow. And that's the best way to go about it! Find yourself a good hosting service, start-up the site, polish it until the aesthetic matches your standards - then you can start writing!
Sure enough, you do need to have some sort of an idea in mind. You can't just randomly sit at your computer and write a 700-page manuscript… Or can you?
Whatever the case might be, it's best to think of a topic that would be the central theme for your blog. Think of what you're good at or what you like - chances are that if you're passionate about your topic, it will show in your writings.
So, you've got it all settled - you have your aesthetically pleasing blog, a couple of article ideas and a huge cup of coffee… Now what?
Well, this is where the how to make money from home part comes in.
The best and most simple way that you could make money from a blog is to monetize it. And no, I don't mean that a person wanting to reach your blog posts would have to pay a certain sum of money. That's bonkers!
No, what you want to do is to put in ads within your blog. This way, you'll be able to passively make money while not having to stress about other, more complicated ways to make money from home with blogging.
Also, if you'd like to learn more about how to make money at home with blogging (or, more specifically - how to monetize your blog), you could check out this course from BitDegree.
Method #2 - Selling Merchandise
Yup, you've read it right. Merchandise is another great way how to make money from home.
Have you always wanted to design your clothing? Or perhaps establish a souvenir shop? Well, with the help of the almighty internet, now you can - and it's much easier to do than you think! People who are looking at how to make money at home often forget about this method.
Currently, there are countless various online websites offering people the ability to design and create their clothing. You can pick the sizes, forms and other parameters of the piece of clothing you want to design - all while having the ability to create and apply your own, 100% original design.
You might think: Ya, so what? I'm looking for ways how to make money from home, not how to design my t-shirt!
That is true. Simply designing a shirt or a hoodie and placing it for sale won't do you any good - your design will most likely get lost in the hundreds of others being uploaded every single minute.
This, however, is where ads come in.
Various targeted ads allow you to promote and advertise your merchandise to any customer groups. In Facebook ads, for example, you can specify your potential customer's age, interests, location, music taste and much more! This type of specified advertisement allows you to be certain that your ads will only appear in front of the people that are meant to see them.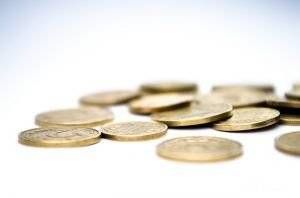 Sure, this method does require a little bit of an up-front investment, but if you land the perfect design and successfully customize your ad preferences, your investments are going to come back tenfold. More so, you will no longer have to wonder how to make money from home.
Method #3 - Affiliate Marketing
How to work from home? Well, a lot of people would tell you that affiliate marketing is the way to go.
Figuring out ways to start making money at home can be a stressful experience, especially when you haven't got a clue where to start. But what if I told you that you can earn money by promoting products that you like and use every single day?
If that sounds like a dream come true, then continue reading on and pay close attention - we're entering the world of affiliate marketing.
Affiliate marketing is a process where you promote products or services to other people. A lot of companies and websites offer affiliate programs for people who have zero social media presence, but you could also do it with a specific company or brand. It is a comfortable way how to make money from home without thinking of a business model yourself, instead, companies give you products and you just need to sell them.
Let's say that you have established some sort of a name for yourself in the digital world. Maybe you're a good photographer? Or a sports car enthusiast? Perhaps even an Instagram model?
You don't need a lot of followers to start. It varies from platform to platform, but there's no need to think about how to get a million followers or subscribers "in three easy steps".
What you should do in this type of situation is to go to a specific company or brand and offer them your affiliate services.
If you're just starting and trying to figure out how to make money from home for your first time doing something like this, it would probably be wise to start small - there are a lot of not-that-well-known companies that would probably be quite happy if approached with a possibility of a promotion.
There are three ways that this could work.
Merchandise
A lot of companies that agree to participate in affiliate marketing are often ready to offer you their products.
How this would work is that you would contact the company (or the other way around) and ask for an affiliate type of a deal. The company would then offer you to choose some sort of merchandise or service that you would like to promote. After that, you would take this product (service) to your audience and promote it to the best of your ability. Once this is done, you could keep whatever you were promoting!
Naturally, there are a lot more nuances to the whole ordeal, but this is the very general concept of how such deals would work. Now, you're reading a "How to Make Money from Home" guide, not a "How to Get Free Stuff" tutorial. So, how does this correlate with making money from home? Well, it's pretty simple - the more affiliated projects you do, the more exposure you get, which will lead to monetized affiliations later down the road. It's somewhat of a slow process, but the payoff is huge!
Money
Another option for affiliations is simply paid ones.
A company might simply choose to pay you a certain sum of money for a "shoutout". All that you would have to do is tell your audience about the company, what it does and what you think about it. Some of these shoutouts might be scripted, others are left for your creativity, with only the mention of the main key points as a requirement.
If you're purely looking for how to make money from home, then this is the perfect option for you. The thing is, though, that when you're just starting, smaller companies often prefer to do a merchandise-type of a sponsorship. However, with enough cunning and perseverance, anything is possible!

Pros
Simplistic design (no unnecessary information)
High-quality courses (even the free ones)
Variety of features
Main Features
Nanodegree programs
Suitable for enterprises
Paid certificates of completion

Pros
Huge variety of courses
Easy to navigate
No technical issues
Main Features
Huge variety of courses
30-day refund policy
Free certificates of completion

Pros
Easy to use with a learn-by-doing approach
Offers quality content
Gamified in-browser coding experience
Main Features
Free certificates of completion
Focused on data science skills
Flexible learning timetable
Referral Links
This is the traditional way to go about affiliate marketing.
Referral links are special links given to you by a product or service provider. These links are unique to you - just like a name tag. These links usually lead to a landing page with a specific product or service for sale.
In this type of affiliate promotion, your job would be to make people click on that link and purchase the product or service. For example, it's a quite simple way how to make money from home for a lot of social media influencers. All they do is that they post the link in their profiles or video (photo) descriptions and simply ask their audience to visit the site and take a look at the product.
If a person decides on purchasing the product or service, the affiliate then gets a specified share of the revenue.
This is honestly a great way to go about the affiliate marketing business, both for the merchant and the affiliate. Vendors can be sure that they will only have to pay for a real impact, while affiliates are more incentivized to sell the product.
No Online Presence
More often than not, however, people won't have any (if all) online presence. So what should you do if you're thinking how to make money from home but don't have a dedicated fan base?
Don't worry - I've got you covered!
There are a lot of sites that offer affiliate programs for anyone and everyone. These websites and companies are usually trying to get more people involved in what they do, and affiliate marketing is an awesome way to go about it.
You have two options in this type of situation. You could either try and build an online following or take the easy way out and try to promote your link through various forums.
If you're serious about affiliate marketing, and if you're thinking about how to work from home, then the long-term plan is probably the more suitable option to pick.
Either way, the very first thing that you should do is find a site or company that you would like and that is hosting an affiliate program that you could participate in. At first, on how to make money from home you could check out the BitDegree affiliate program. Here, you'll be able to earn different rewards for bringing in new students to the site. You'll also be simultaneously promoting education - how cool is that?
After you've got your link, you're ready to go!

Now, to start right, you'll have to put in some time to research your target audience. This completely depends on the affiliate program that you chose to participate in. Take the above mentioned BitDegree affiliate program, for example - the site's target audience would mainly consist of people who are looking to learn something new and useful.
Once you narrowed down your target audience, now it's time to join Reddit groups, Facebook groups, online chat rooms and other places where the types of people that you are looking for usually hang out. Once there, participate in conversations, help people out and generally be a nice person. Remember that spamming your link with no regard for anything is one of the worst ways how to make money from home and it will just leave you banned and emptyhanded. You should post your link only in those situations where you truly feel that people could benefit from the offer that you're proposing.
I know this probably seems like a long and dreadful process, but believe me - once you get a hang of it, things get smoother and smoother. You won't even notice when you'll start gaining more and more traffic to your link. At that point, building your website would be a smart business move!
Conclusion
So… How to make money at home?
As I've mentioned at the beginning of this tutorial, there are countless ways to make money from home. In this day and age, almost anyone could find a way that would suit them the best.
In this guide, I've only given you three examples of such moneymakers. I tried to keep them different and distinct from one another, while also minding the creative and fun factors at the same time.
If you're still not sure how to make money from home, just try one of these methods. As you start doing them, you'll develop a sense of knowing which directions you want to take. It is often the case that people feel lost in the beginning - this is especially true when there are thousands of options to pick from. That's why the best-case scenario is to simply pick one and see where it leads you.
If you do decide to try out affiliate marketing and are yet to find an affiliate program that suits your wants and needs, remember to give BitDegree a chance - you can find their affiliate program here.
We've reached the end of the "How to Make Money from Home?" guide. I hope it helped you to discover some of the more popular and well-known ideas and ways to make money from home. If you do decide to try some of these methods out, I wish you the best of luck!
Leave your honest feedback
Leave your genuine opinion & help thousands of people to choose the best online learning platform. All feedback, either positive or negative, are accepted as long as they're honest. We do not publish biased feedback or spam. So if you want to share your experience, opinion or give advice - the scene is yours!