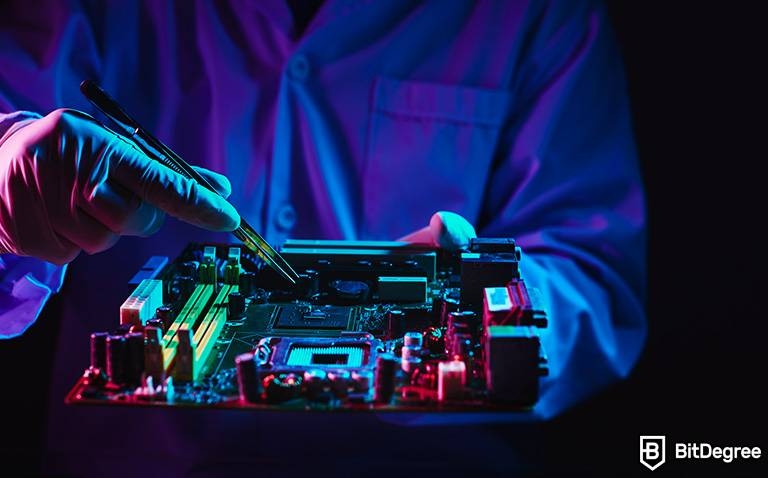 Engineering is one of the most prestigious fields out there. It covers a whole array of specialties – so really no wonder that engineering studies are among the most desirable and competitive out there. The range of options for obtaining an engineering online degree is just as unsurprising.
From a data engineering online degree to a civil engineering class in the digital space, the choices are nearly endless. All you have to do is find a place to start. And I'm here today to help you take that step.
Today, we'll be exploring the best places for you to get an engineering online degree for a number of different specializations. So, whether you prefer to study more mechanical aspects or are interested in software engineering, you'll certainly find something to enjoy.
So, let's see which engineering online degree is the best one for you. But first, let's find out why it's a worthwhile opportunity in the first place.
Why Should You Get an Engineering Online Degree?
You might be wondering if an engineering certificate is something worth spending your time and money on. After all, this is going to be a long-term investment, and you need to make sure you get all of its value.
Latest Udacity Coupon Found:
SAVE 75%
Udacity Black Friday Offer
The best time to save on Udacity courses is now - follow this coupon to access 75% Udacity Black Friday discount on all courses & enjoy top-quality learning for less!
Expiration date : 10/02/2023
3,176 People Used
Only 97 Left
The answer shouldn't surprise you. You'll find several engineering specializations on the lists of the most lucrative professions. According to the U.S. Bureau of Labor Statistics, flight engineers, petroleum engineers, and engineering managers are among the top 20 best-paid jobs.
An engineering certificate under your belt can also open doors to other opportunities. Most of the Forbes 100 CEOs in the tech industry in 2019 had an engineering degree. And while engineering isn't one of the categories, you'll find quite a few engineers among Nobel prize laureates.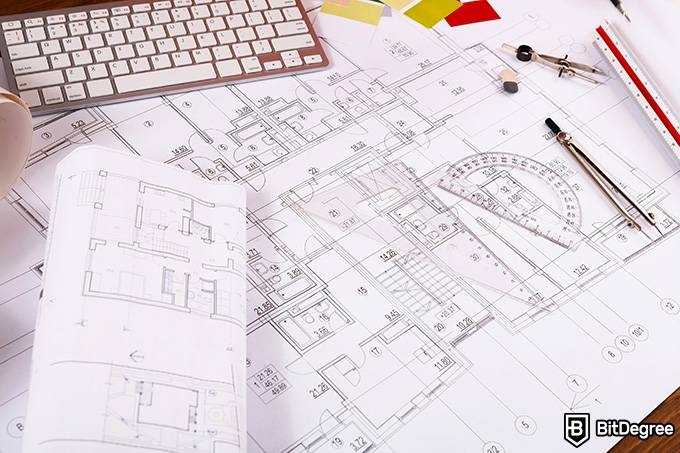 I really can't emphasize enough how broad engineering is as a subject. Lots of people think of construction sites and blueprints when they hear the word "engineering". And while that's accurate, it's only a drop in the industry ocean.
Just take a look at the variety of engineering branches:
Aerospace engineering
Civil engineering
Computer science
Electrical engineering
Mechanical engineering
Robotics
Software engineering
The projects can vary from intricate microchips to miles-long city bridges. And that's not even getting into the research side of things! This is a diverse scientific and technical field, and it only keeps growing and branching out into new things.
When it comes to getting an engineering online degree, there can be doubts if it's as good and useful as a university degree. Well, not only can you find high-quality engineering classes online, you can find entire university programs.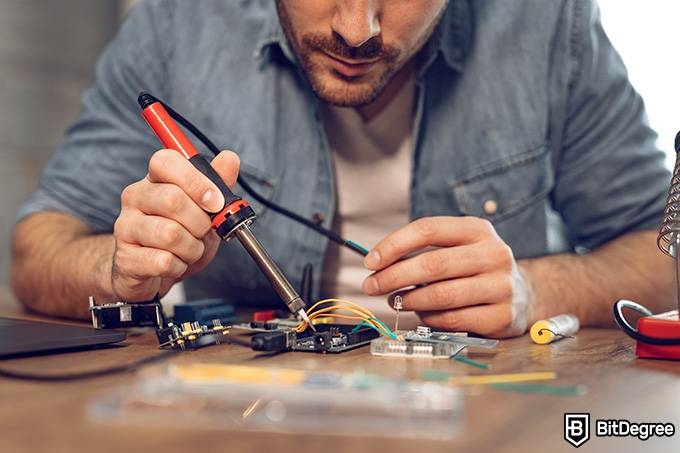 I'm not blowing things out of proportion here. Ever wanted to get a Master of Science in electrical engineering? Well, with Coursera, you can obtain this degree from the University of Colorado Boulder. Yes, the entire degree. With a diploma and a graduation ceremony.
However, if you want to strengthen your engineering skills in a more niche field, you may want to take specialized courses instead. After all, sometimes you simply want to boost your CV and feed your brain knowledge. So, let's finally take a look at some of the best online certificate programs you can find.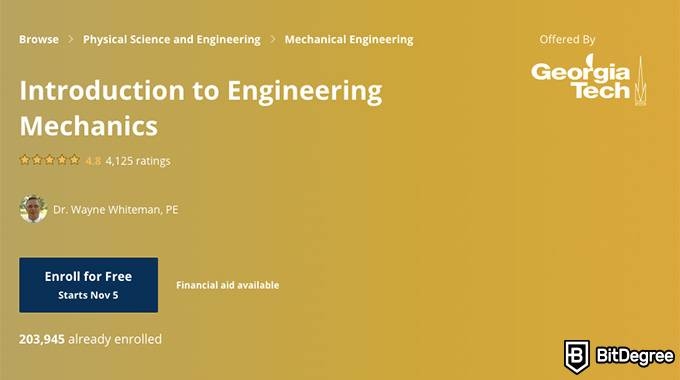 Platform: Coursera
Duration: 15 hours
Price: FREE
Certificate: YES (paid)
Level: Beginner
Discount: Available
Where to apply? HERE
Engineering is a very precise science. There's little room for error – you probably won't find an industry that embodies the phrase "measure twice, cut once" better. So, concepts and principles have been developed to make sure engineering processes run smoothly. Some even date back to Ancient Rome[1]!
However, digital technologies have helped make calculations easy and problem-solving swift. Predictions can be automated, and you can run simulations of possible project outcomes. All you need to know is how to use the correct software.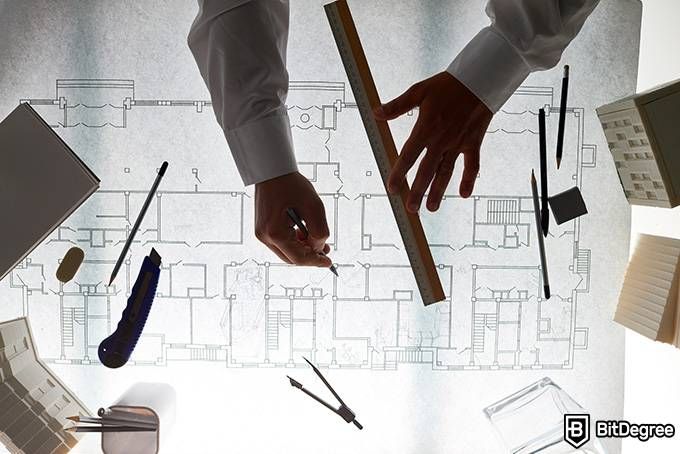 And if you need some guidance to figure out how to use this technology, I have just the course for you. Introduction to Engineering Mechanics on Coursera will show you exactly how you can apply the right principles and concepts to solve engineering mechanics problems.
In this course, you'll put your knowledge of math and physics into practice. You will learn to model and analyze static equilibrium problems. This means that you will see what you need to do to make sure your building projects stay upright without tilting or collapsing.
The Introduction to Engineering Mechanics course was created by Dr. Wayne Whiteman of the Georgia Institute of Technology. He has years of experience teaching engineering mechanics and design, as well as dynamics and vibration.

The course is structured into five, week-long classes:
Forces and Particle Equilibrium
Define and Calculate Moments
Equilibrium and Equivalence of Force Systems
Free Body Diagrams and Equilibrium Analysis Techniques
Application of Static Equilibrium Equations
Each engineering class on this course focuses on different problems that are common in mechanical and civil engineering. Students learn to use 2D and 3D models to solve the problems of equilibrium. By the end of this course, you'll be able to apply your problem-solving skills and use these systems to solve real-world engineering problems.
You can audit this engineering class on Coursera for free. However, that means you'll be losing out on some of the best perks – like joining the learning community on the message board and receiving a certificate with your name on it.
You can check out Coursera's special deals by clicking here. With the Coursera Plus plan, you'll be able to access this course as well as over 3000 other courses offered on the platform, including over 400 physical science and engineering certificate programs.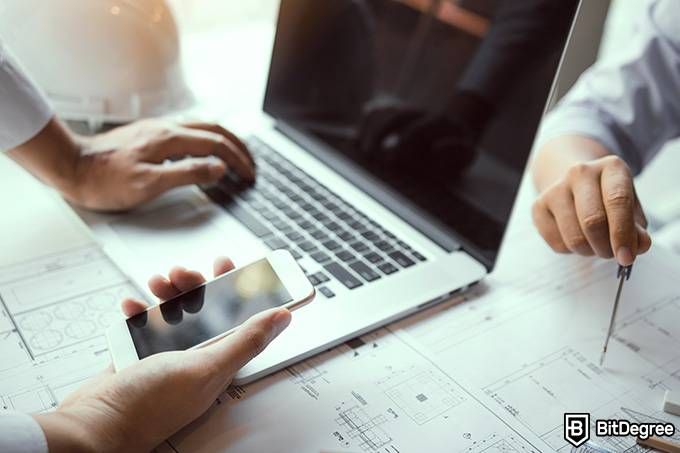 Structural security and precision are some of the most essential aspects of engineering projects. With this engineering online degree, you'll become an expert problem solver and make sure your projects are up to standard. So, there's no reason to wait any longer. Enroll in the Introduction to Engineering Mechanics course today!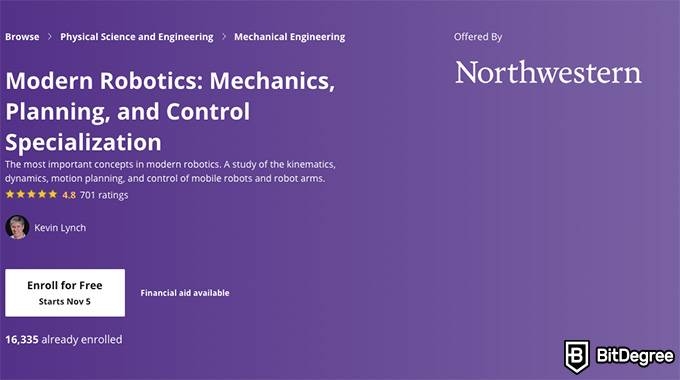 Platform: Coursera
Duration: 6 months
Price: FREE
Certificate: YES (Paid)
Level: Intermediate
Discount: Available
Where to apply? HERE
Robotics in and of itself is as broad and complex as all of engineering. From drones the size of a quarter to giant, automated construction systems, from household assistants to surgical tools – you might come across this synergy of engineering and computer science more often than you'd expect.
Do the possibilities of bringing machinery and software together intrigue you? After all, with technologies changing as rapidly as they do nowadays, the potential of robotics keeps growing. There's still so much research to be done – and you could become a part of it.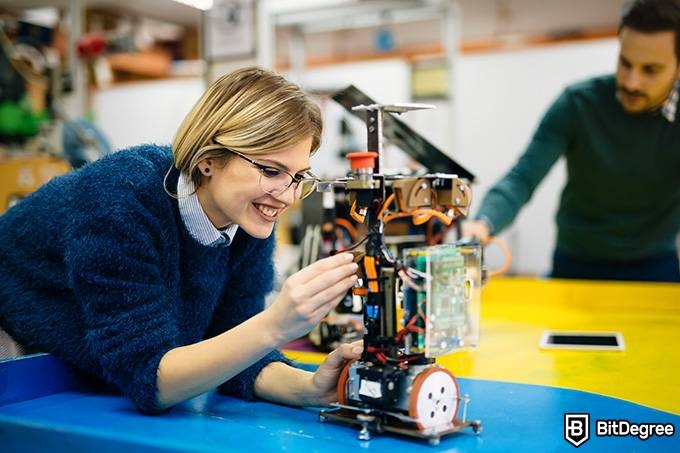 But how? You may ask. It seems like it'd be incredibly technical, both from the hardware and the software side of things. Well, there's no need to worry. With the Modern Robotics specialization on Coursera, you'll master the ins and outs of robotics in a matter of months!
The Modern Robotics: Mechanics, Planning, and Control specialization is a program consisting of six courses on the programming and construction of robots. It's recommended to have at least freshman-level engineering background to complete the specialization successfully.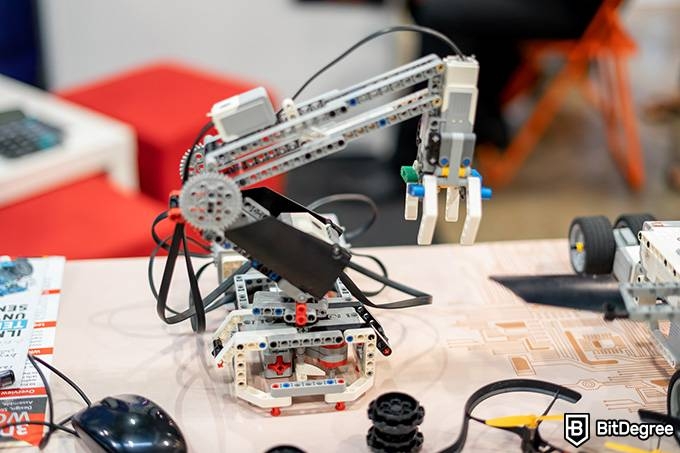 Throughout the six months estimated to complete this engineering online degree, you will learn about:
This robotics specialization was created and taught by Kevin Lynch, Professor of Mechanical Engineering at Northwestern University. With each interactive course, he'll be guiding you towards your robotics engineering certificate.

It's not all just engineering certificate programs with some video explanations either. You'll be provided with extra reading materials and follow the same textbook as robotics students at Northwestern University.
You can start auditing the specialization, or each individual robotics engineering class, free of charge today. However, with the paid track, you'll be getting more than just a certificate accredited by Northwestern University. You'll also have proof that you've studied materials that are usually covered in two university semesters.
And if you feel like a 7-day trial isn't enough for you, Coursera offers financial aid for the learners as well as special discounts. Accessing university-level courses has never been this easy.
So, it's time to start your own build-a-robot adventure. Enroll in the Modern Robotics specialization on Coursera today, and see the fruits of your labor before the year is up!

Platform: edX
Duration: 12 weeks
Price: FREE
Certificate: YES (paid)
Level: Beginner
Discount: Available
Where to apply? HERE
Computer science is not only a branch of engineering, it's a whole giant tree of its own. It includes algorithms, computation, and information management. While it's by no means a new scientific field, it's one that keeps growing rapidly and has a very diverse, active community.
It might seem strange to think of programming as engineering. However, when you look at it deeper, it makes perfect sense. The code makes up the bricks and concrete that a website or software is built on. And any errors or miscalculations can make that structure come crashing down.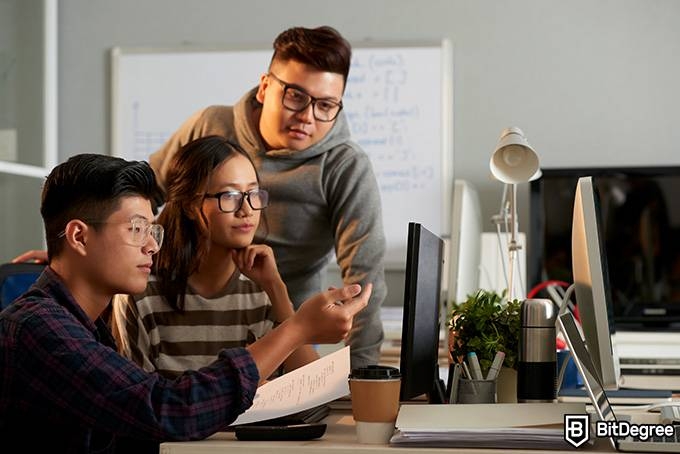 So, to make sure that doesn't happen, you should get yourself familiar with the most common programming languages. This helps you set up the blueprints and get started on the construction.
That's not quite enough, though. There's some scaffolding you need, too. The resources you need for web development might not match the needs of more sophisticated software. And then there are the differences between front-end and back-end programming. Data structures to keep track of. Algorithms to read.
At a glance, computer science can seem overwhelmingly complex. However, there's no need to worry – not when Harvard University has made its biggest class, CS50, available on edX.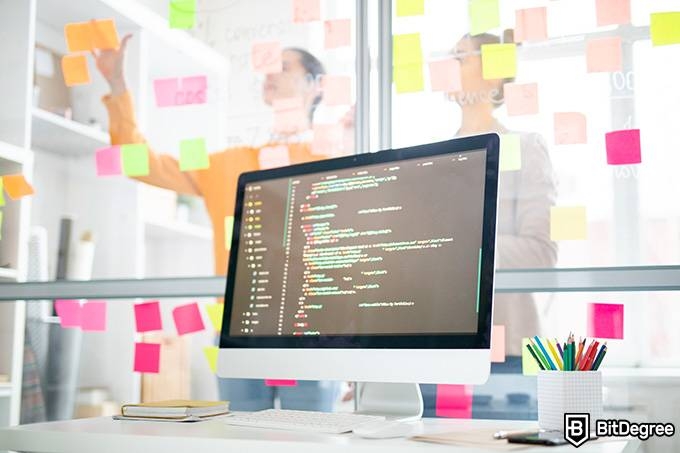 CS50's Introduction to Computer Science is perfectly balanced for both beginner programming students and complete outsiders with no prior experience in the field. This computer engineering online degree aims to teach the students the fundamentals of computer science and help them become analytical problem solvers.
The course is fully based on the on-campus program and is taught by three Harvard professors – David J. Malan, Doug Lloyd and Brian Yu. While it's expected that the course will take you 12 weeks to complete, it's completely self-paced, so you can study at your own convenience.

Some of the aspects covered by CS50 are:
Algorithms and data structures
Software engineering and web development
Programming languages (C, Python, SQL, Javascript)
Real-world problem solving
You can take this course completely free of charge. However, if you score well on your assignments, you can receive a verified certificate for an extra fee. And all things considered, it's a worthwhile investment – not only will you gain your first practical experience in computer science, but you'll also have a document with "Harvard" written on it to prove it!
So, consider becoming a part of the biggest learner community in Harvard. Start taking the CS50 Introduction to Computer Science course on edX today. You can find edX's special offers and deals by clicking here.

Platform: edX
Duration: 8 weeks
Price: FREE
Certificate: YES (Paid)
Level: Intermediate
Discount: Available
Where to apply? HERE
Civil engineering might be one of the best-known branches in the industry. After all, it affects the entire infrastructure that surrounds us – buildings, roads, bridges, tunnels. No wonder that this field is held in high regard all over the world.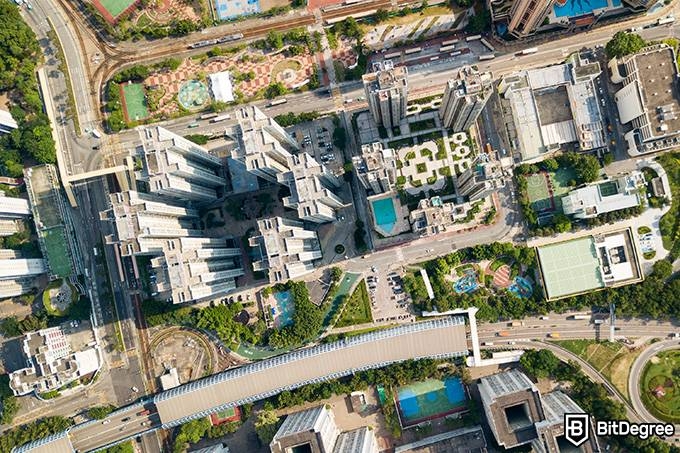 Have you ever thought about how much urban transit affects our everyday lives? How we get from point A to point B, whether we use our own car or rely on public transport – the quality of our city life depends on our transportation.
If you're curious to learn what it takes to become an excellent transportation engineer, you should give the Urban Transit for Livable Cities course on edX a go. This course is all about creating a balanced, people-friendly transportation environment in urban spaces.
Urban transit isn't just about the engineering of the infrastructure itself. There's bureaucracy you need to know as well, like policies and local laws. So, this transportation engineering online degree is also great for business administration majors.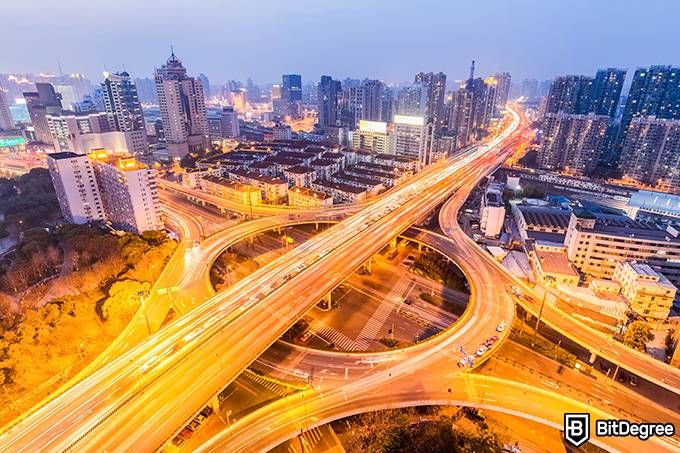 This course is structured as an eight-week program, covering topics relevant to urban engineering, such as:
Evolution of transport modes in cities
Highway transit and paratransit
Rail transit and its infrastructure
Financial regulations and fares
Transit planning, mode selection and design
Policies and implementation measures for transportation
This course is taught by Vukan Vuchic, who's the Emeritus Professor of Transportation at UPenn. He has worked with governments all over the world regarding transportation engineering. So, everything you learn is something that's already in place in urban spaces around the globe.

You can choose to audit this course for free and get started immediately. However, you'll lose on valuable perks, like unlimited access to the course materials, graded and peer-reviewed assignments, and of course, an official verified certificate.
Interested? Then you can access this entire urban engineering online degree for just €42. And don't forget to check out some of the special deals offered by edX by clicking here. All that's left for you to do is to enroll in the Urban Transit for Livable Cities course today!

Platform: edX
Duration: 6 weeks
Price: FREE
Certificate: YES (Paid)
Level: Beginner
Discount: Available
Where to apply? HERE
Forensics is not a field you'd normally associate with engineering. You might think of crime procedural shows and medical research, not buildings and construction. After all, how could forensics be about something inanimate?
Well, you might find this pretty interesting – forensic engineering is an entirely separate field in the industry. And it has nothing to do with crime scenes on TV. It's a scientific branch that analyzes past construction disasters. And honestly, doesn't that sound like a great premise for a TV show as well?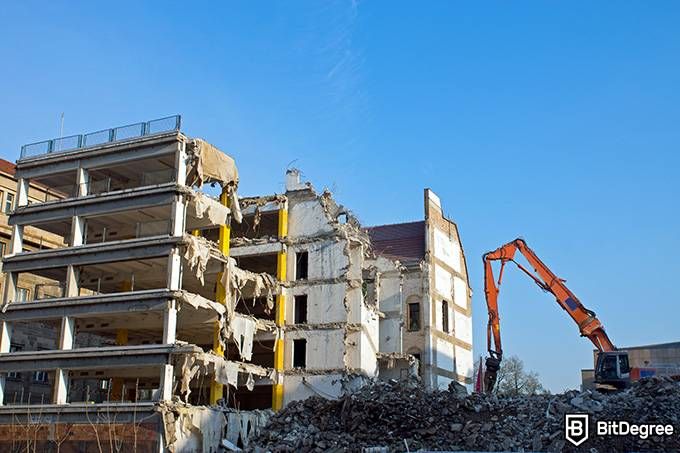 If you've studied civil engineering, you might've had a task to build a balanced bridge that won't collapse under pressure. Well, the reason we know what makes a bridge balanced is that we've studied ones that weren't quite as lucky.
So, clearly, forensic engineering is pretty useful. It's probably worth checking out. If that's your train of thought, too, why not check out the Forensic Engineering: Learning from Failures offered by the TU Delft on edX?
In this course, you'll learn how a forensic investigation takes place in different branches of engineering. You'll be taking a look at construction failures of different sizes and what procedures are followed to investigate them.
This engineering online degree is taught by a team of three TU Delft professors - Michiel Schuurman, Karel C. Terwel and Arjo Loeve. They'll introduce you to the aspects of structural safety in civil, aerospace, and biomechanical engineering.

In the civil engineering class, you'll take a look at some of the hypotheses for structural failures. You will see the processes of investigating collapsed buildings, and what lessons can be learned to improve engineering techniques in the future.
The aerospace engineering section focuses on aircraft safety and what measures are taken to make sure that planes stay up in the air. It also looks into the concept of mechanism fatigue and how it can impact the risk levels.
Finally, in the biomedical engineering part of this course, you'll take a look at how contamination can lead to engineering failure. You'll find out about what procedures were put in place to reduce the risk of contaminating medical instruments.
By the end of this course, you'll be able to conduct a forensic analysis according to relevant procedures. You'll also know how to create project hypotheses that ensure the lowest possible risk of failure.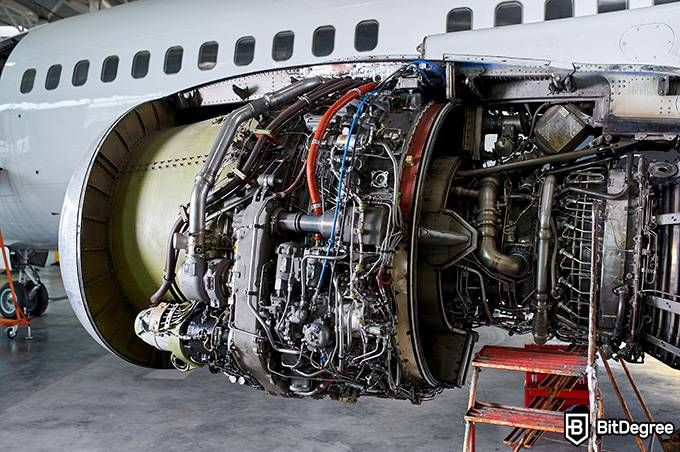 You can audit this course completely for free. However, this means you won't be able to access the materials indefinitely or receive a certificate of completion. If that's something that interests you, these perks – and more – are available for just €120 for the entire course!
So, while you're learning about what to do as a successful engineer, don't forget about what not to do as well. Start taking the Forensic Engineering: Learning from Failures course on edX today!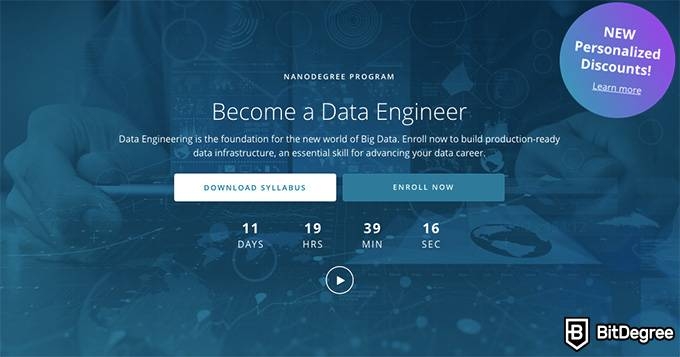 Platform: Udacity
Duration: 5 months
Price: €1795 (before discount)
Certificate: YES
Level: Intermediate
Discount: Available
Where to apply? HERE
Data engineering is something you've probably heard about if you have any experience working with programming. It's one of the key focus areas of computer science. It's a pretty lucrative field with a high demand for qualified engineers.
Don't mistake data engineering for data science, though. Data scientists are responsible for collecting and processing huge amounts of data. They use this data to look for patterns and use their findings for various designs and product campaigns.
Data engineers, on the other hand, are responsible for building the systems that collect data for the scientists. Rather than directly working with the data, they provide pipelines, like a digital infrastructure for the information to travel through.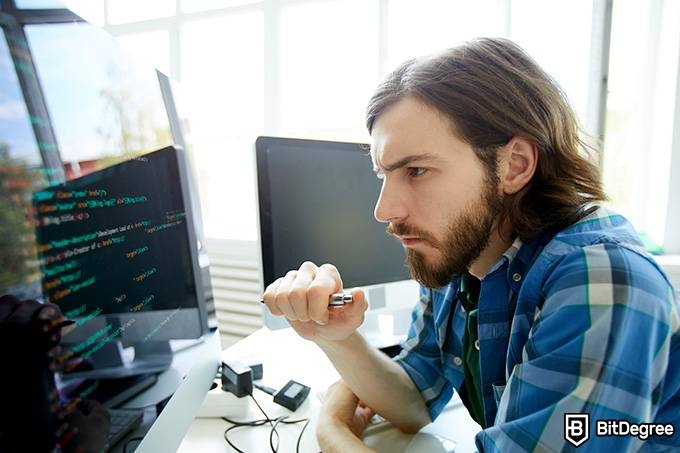 So, while data engineers and data scientists work closely together, the two roles are not the same. They require different skills, tools, and preparation. Both fields offer great career opportunities.
However, if data engineering is the one to pique your interest, may I offer you to check out the Data Engineering nanodegree on Udacity? As far as data engineering classes online are concerned, this one is something you don't want to miss out on.
The Data Engineering nanodegree is one of the best online engineering degrees you can come across. Lasting about five months, it'll help you learn about what data engineering is and what technical skills it requires. Not only will you learn what this field entails, but you'll also get to create your own cloud data warehouse, among other projects.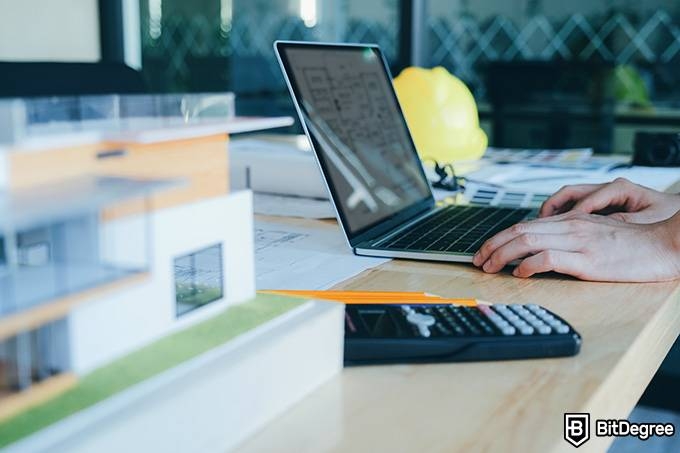 In case you're not yet familiar with Udacity's nanodegrees, here's a short rundown of how they work. Nanodegrees are skills-based credential programs. They usually last around 5-6 months. During a nanodegree, you are required to complete several practical projects based on what you're learning.
You'll be taught by academic experts and industry professionals representing well-known global brands like Insight and Wolt. With their guidance, you'll get the ins and outs of the world of data engineering and its role in real-life research scenarios.

By the end of this engineering online degree, you'll be able to:
Model data based on the needs of different data consumers
Create and manage an AWS-based cloud data warehouse
Understand the big data ecosystem and build data lakes
Manage data pipelines and perform system maintenance
Transform, combine, and summarize data
Create clean databases for others to analyze
With a data engineering nanodegree from Udacity, you'll be able to stand on even footing with the best of the best engineers in top global companies. Ever wanted to work at Google, Facebook, or Apple? With an official data engineering certificate like this one, you may see some big doors open up for you.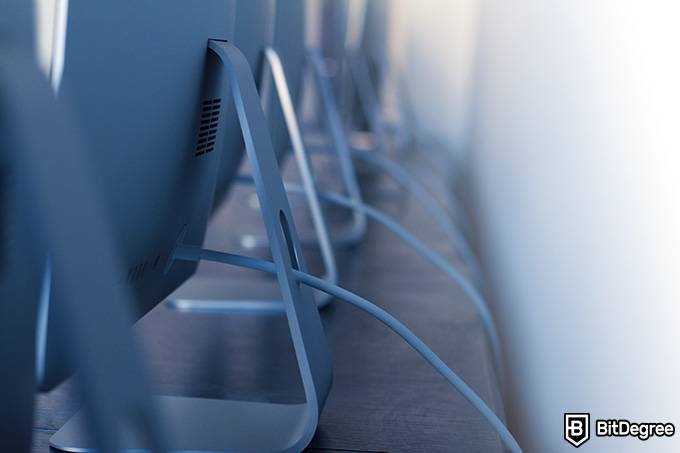 This academic journey is priced at €1795. While it's not the cheapest data engineering online degree out there, the content quality, the practical assignments, and the ability to receive personalized feedback make this course more than worth investing in.
Besides, Udacity offers a number of discounts and special deals to its learners. At the time of writing this, you can buy the full five-month access for 75% off, on top of the 14% discount you already get with this plan – bringing it down to just €387! So, why not try your hand at the Data Engineering nanodegree today?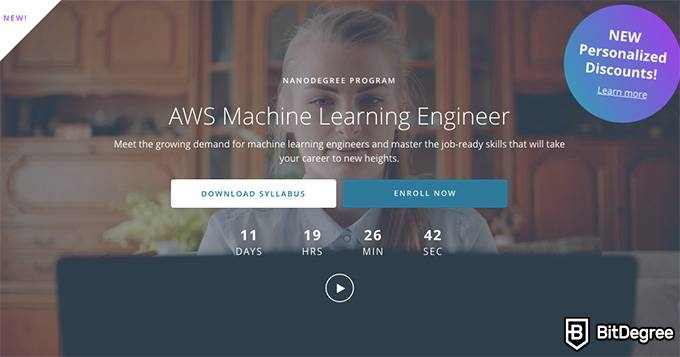 Platform: Udacity
Duration: 5 months
Price: €1795
Certificate: YES
Level: Intermediate
Discount: Available
Where to apply? HERE
If you're interested in cloud engineering, you're bound to come across three particular letters – AWS. AWS stands for Amazon Web Services, an on-demand cloud computing platform offered by one of the internet giants.
You can't write off AWS as just a cloud service, though. Amazon wouldn't be what it is today without offering multi-faceted functionality and convenience for its users. Among its many features, AWS offers web hosting, blockchain, e-commerce, and DevOps.
However, there's one particular service that you might find fascinating – and it has to do with artificial intelligence. I'm talking about machine learning. What does it entail? What do machine learning engineers do?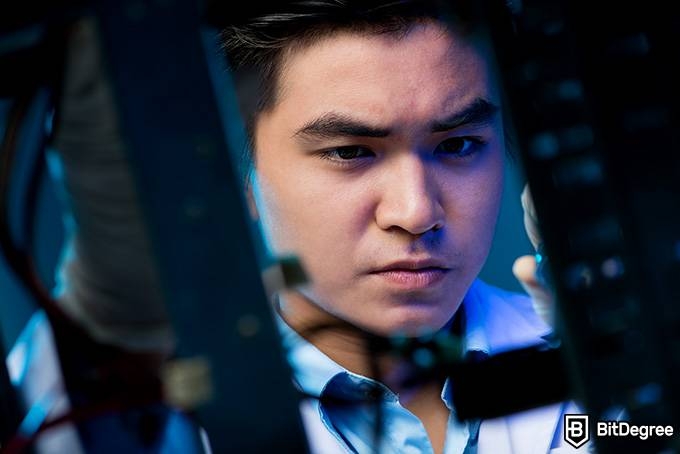 Machine learning, or ML, is a branch of computer science. Its aim is to recreate human-like learning in artificial intelligence. ML engineers train data – they research, collect, and process AI data to ​​automate predictive models.
Artificial intelligence is becoming increasingly used in various fields, from commerce to space exploration. AWS provides its own services to make machine learning more convenient. However, as convenient as it is, it still requires a qualified expert to manage.
The AWS Machine Learning Engineer Nanodegree on Udacity helps prepare such experts for the AI industry. This ML engineering online degree will introduce you to data science and machine learning modeling using the Amazon SageMaker platform.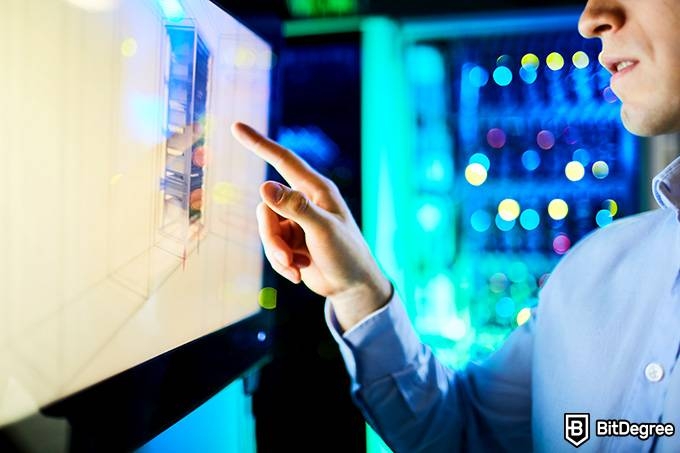 Here are some of the things you'll learn as you work on your capstone project:
Conducting data analysis on SageMaker
Creating and monitoring machine learning workflows
Training deep learning models and finetuning neural network architectures
Deploying professional machine learning projects on SageMaker
For your final project, you'll have to build an AI model for a distribution center. This model is a prototype of a system that can be used to track inventory. This task will give you an insight into how machine learning can be used in commerce and distribution.
You'll be taught by a number of machine learning engineers and data science experts. You'll also receive professional project reviews and have access to technical mentor support.

This course costs €1795 for the full five-month duration. However, there's no need to be spooked by this number. This price mark saves you 14% off the pay-as-you-go plan cost. Besides, as of writing this article, you can get up to 75% off for the entire course!
So, join one of the fastest-growing digital engineering communities in the world and start your journey to becoming the expert of machine learning today! Enroll in the AWS Machine Learning Engineer nanodegree here.
Conclusions
There's a reason why engineering is one of the most prestigious fields in the world. Not only is it incredibly vast and influential on many aspects of our daily lives, it also keeps evolving alongside new technologies and systems.
While it might seem like getting an engineering online degree is complicated and expensive, there are plenty of budget-friendly options that offer university-level quality content. Thanks to online learning platforms like Coursera, Udacity and edX, you can work on becoming an accredited engineer from the comfort of your home.
Whether it's computer science, mechanical engineering, or city infrastructure, there's more than enough for you to choose from. And from then on – it's all about moving onwards.
So, now's the time. Find your niche, and start drawing the blueprints of your future in engineering today!
Scientific References
1. David Deming 'The Aqueducts and Water Supply of Ancient Rome'
Leave your honest feedback
Leave your genuine opinion & help thousands of people to choose the best online learning platform. All feedback, either positive or negative, are accepted as long as they're honest. We do not publish biased feedback or spam. So if you want to share your experience, opinion or give advice - the scene is yours!